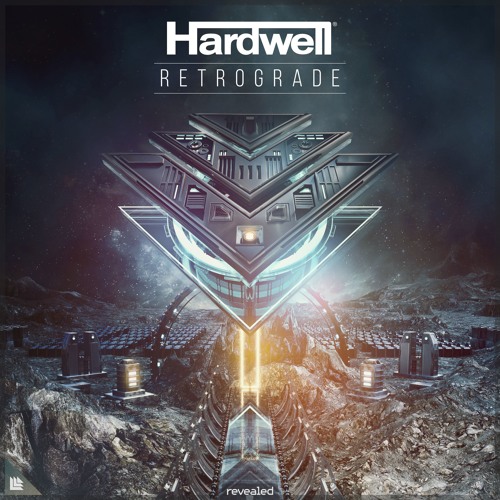 Hardwell – Retrograde
The dutch DJ/producer Hardwell is finally back with his highly-anticipated release, 'Retrograde'. This new record sees its release on his label, Revealed Recordings. 'Retrograde' is a club smasher and an instant fan-favorite.
If you're a fan of records like 'Beta' with Nicky Romero and 'Zero 76' with Tiesto, you're going to love this new one. This new tune features the classic "bubbly" electro sound of the "old" Hardwell. In addition, you'll also hear beautiful progressive melodies throughout. Immediately, this song starts off with a buildup and a lead melody. The buildup seamlessly transitions into a powerful drop full of hard-hitting drums and nostalgia. In between drops, the song turns into a massive progressive melody with the big room feel. The second drop is similar to the first, but the listener can experience the melody in its full power. 'Retrograde' is truly a treat for old and new fans. This new record proves to fans that the Hardwell we know and love is still here.
All in all, this record is a testament to Hardwell's unmatched production level. Even though he's still on break from DJing, he still manages to get fans excited for his return. We absolutely love this new record and can't wait to see what's next for Hardwell. You can check out 'Retrograde' right now here or down below. And if you can't get enough of Hardwell, you can check out his edition of our "Best Sets Series" right here.
Hardwell – Retrograde | Stream