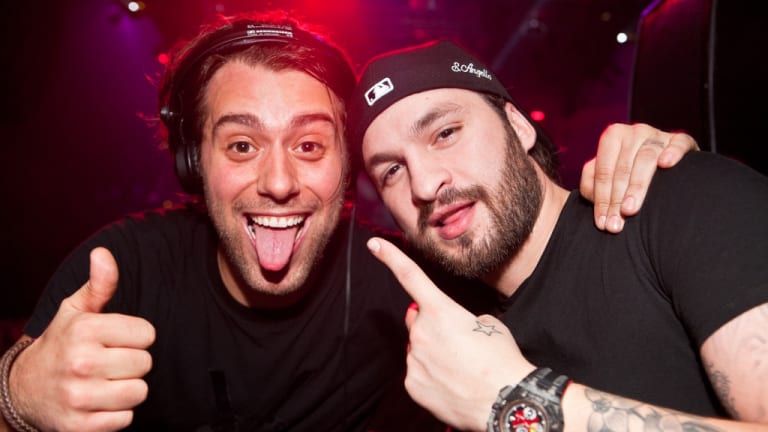 About a month or so ago, Wynn Nightlife produced a huge stir of excitement announcing Steve Angello and Sebastian Ingrosso as new 2019 residents. With the full schedule for 2019 now out, we're still left asking, where's Axwell? Unfortunately, Axwell is still not listed as a 2019 resident but we still think there's good reason to make a trip down to Las Vegas anyway.
Earlier this week, XS Las Vegas announced the June schedule revealing all of the artists and their show dates. To our surprise, Angello and Ingrosso are set to play together on Friday, June 7th. Angello is also playing 3 other nights in June while Ingrosso is only set to play the 7th with Angello. Not to forget, Saturday June 8th, is marked as a special guest which could include the Swedish House Mafia return we're all hoping for.
The last time Steve Angello and Sebastian Ingrosso played together was back at Tomorrowland last summer. Ingrosso joined Angello on stage during the iconic 'Save the World', a memorable moment that will only be topped this summer when the entire trio return to Boom.
Last but not least, the XS schedule also includes several other not to be missed artists including Diplo, The Chainsmokers, Kygo, and Alesso. You'll want to get your tickets ASAP, as we know the rush to Las Vegas this summer will be bigger than ever. We'll also have to wait and see if Axwell decides to stop by and join the party June 7th!
More information + tickets can be found here.