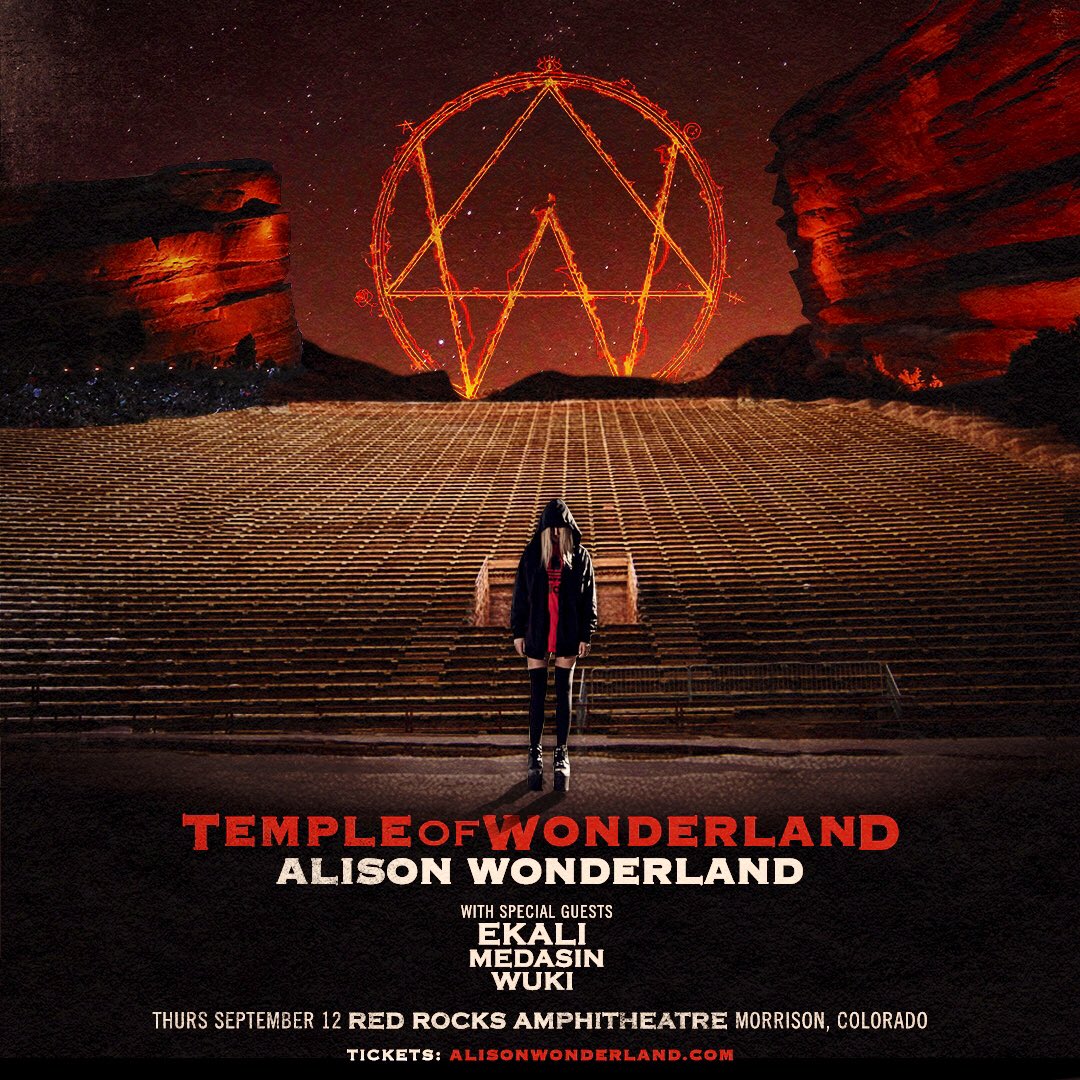 Recently, Red Rocks has released a lot of amazing first-time headliners. The venue itself has been recognized as the best outdoor venue in the US. We've seen Rezz's 'Rezz Rocks' sell out within minutes as well as other massive acts like Above & Beyond and Odesza. 
Now Red Rocks can add another iconic artist to their list. This year on September 12th,  Alison Wonderland will be headlining her first Red Rocks show, Temple of Wonderland. Joining her are three extraordinary producers, Ekali, Medasin, and Wuki. Fans have been reacting to the news and, honestly, same:
oh my god im bout to yeet myself off a bridge this is the best news i've heard all week

— Λffinity ψ (@AffinityEDM) February 26, 2019
— 𝐂𝐡𝐚𝐬𝐞 (@chaserc_) February 26, 2019
IM CRYINGGGFAJG pic.twitter.com/pNcF7WyIQ5

— Darika 🌞 (@Darikajasmine) February 26, 2019
Alison Wonderland is amazing on so many levels. She incorporates her classical training as a cellist into her live sets and uses that knowledge to develop one-of-a-kind compositions. She is extremely open about mental illness and is one of the most genuine artists on social media. Her sets are downright spiritual.
Set some money aside because pre-sale tickets go on sale tomorrow. You can sign up for presale here.