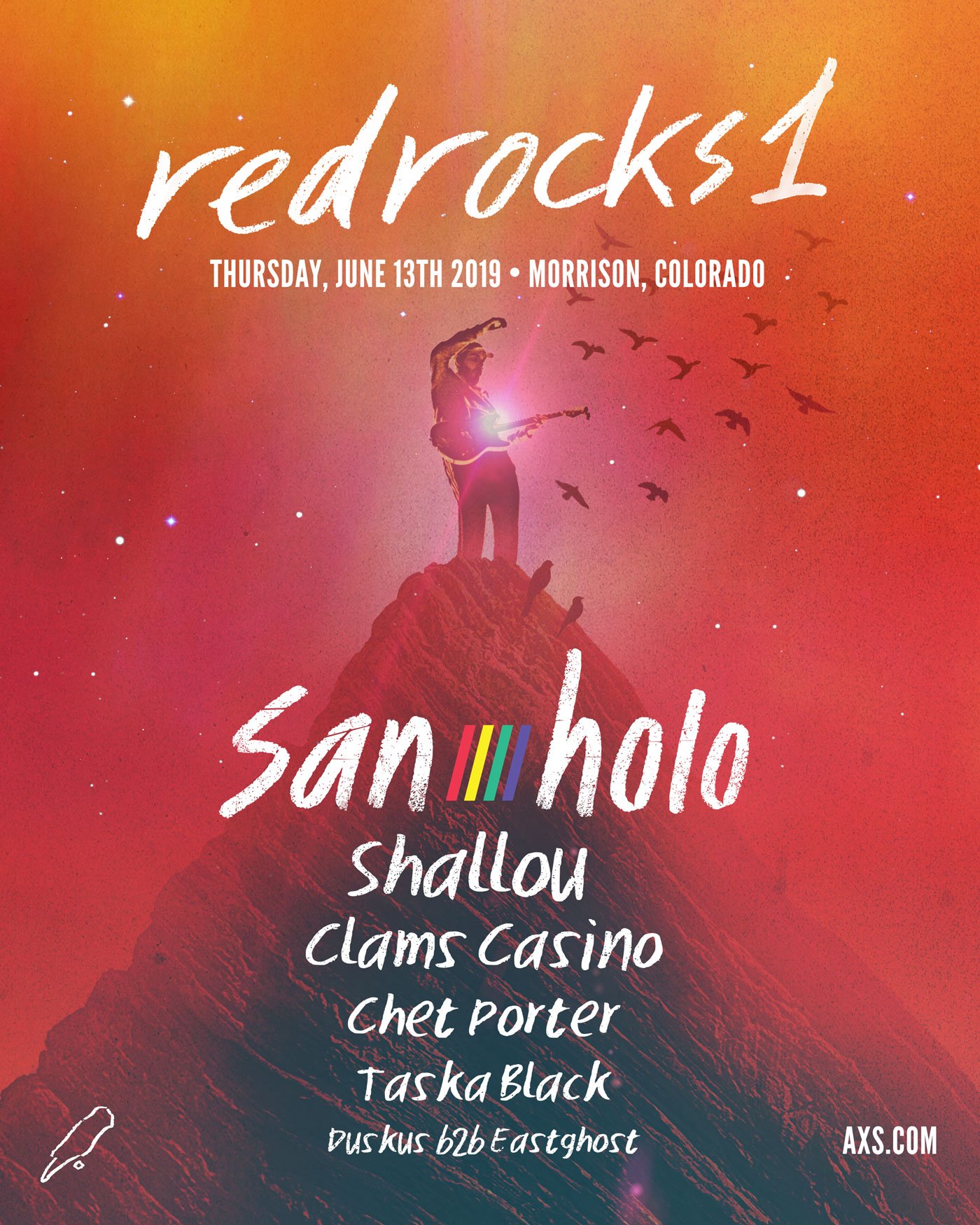 Following a successful 2018, San Holo announced he will be headlining a show at Red Rocks on June 13th. Pre-sale tickets go on sale tomorrow (1/29) at 10 am. The lineup, curated by San Holo, features Shallou, Clams Casino, Taska Black, and a B2B between Duskus and Eastghost. The legendary venue, known as the only naturally-occurring, acoustically perfect amphitheatre in the world, is a transcendental experience for musicians and fans.
HELLO i can't believe i'm headlining red rocks on June 13th!! i'm proud to have curated this lineup for redrocks1 that means so much to me musically, can't wait for you guys to see what we've got planned ❤️https://t.co/tH3zEl1N2F

Presale starts tmr w/ code ALBUM1 at 10:00MST🕊️ pic.twitter.com/b9xpKL2bKI

— San Holo [album1 out now] (@sanholobeats) January 29, 2019

We can expect a transformative experience from San Holo. His debut album1 received praise from critics and the EDM community for its raw emotions and melodic storytelling. His music feels like a wave from the past. It evokes the kind of memories that bring a smile to your face, make you miss the good times, reflect on the bad, and feel hopeful about the future.
Earlier this afternoon on Facebook, San Holo answered questions from fans while playing guitar snippets from popular songs on album1' He hinted that he wrote a few lines for a new song but said he would not share more until he felt ready. Although we were all hoping to hear more, no one pressured him. As fans, we are curious and constantly hungry for more content. The best thing we can do is respect the creative process and wish him the best. Maybe we'll get a taste in the upcoming shows.
The rest of his tour can be seen here: