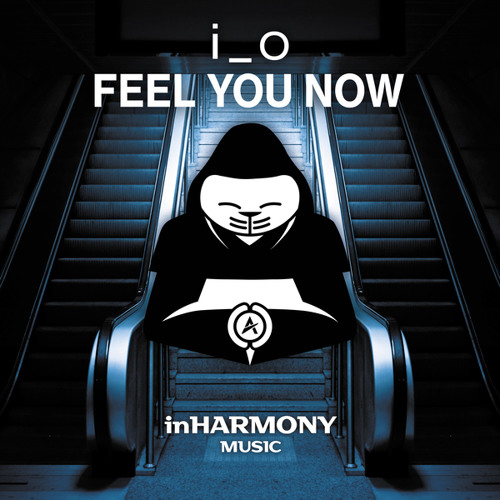 i_o – Feel You Now
i_o is everywhere. Hacking onto the grid just over a year ago, i_o has gained quite a following. His minimal and dark room techno beats are a cleansing breath of fresh air. Today, a new direction for i_o.
His latest release 'Feel You Now' takes a step into the melodic trance side of of the techno spectrum. The track gets it's chance to shine through Andrew Rayel's inHarmony Music label. This is i_o's 3rd release on inHarmony following 'Lazers' and 'Not Techno'.
The track is finally out a series of cryptic posts that began with i_o saying "my next release is trance as f***." It concludes with this message:
5/5. Who ready to cry themselves to sleep

Feel You Now OUT TOMORROW pic.twitter.com/Pd4nzeNJu4

— i_o (@i_oofficial) September 27, 2018
i_o delivers on this promise with 'Feel You Now.' Taking a small step laterally from the driving techno bass line, 'Feel You Now' incorporates melodic vocals into the mix. Beginning with an Inception-esque and ominous intro, the vocals kick in swiftly. Very beautiful but dark piano work combines with a signature kick drum. Picking up the pace, the affirming lyrics lead you right up to a tech trance release that is truly masterful work. The blend of i_o's driving beats with heavy trance elements make this song worthy of your replay button.
"In my darkest night, my darkest hour – I feel you now. You're not alone."
Not having a set genre and hacking into minds everywhere, i_o shows versatility and immense talent. With unyielding support from Rayel, Deadmau5, and other heavy players, one thing is clear – i_o is here to stay.
Checkout the full track for i_o 'Feel You Now' below, and remember – you're not alone.
i_o – Feel You Now | Download