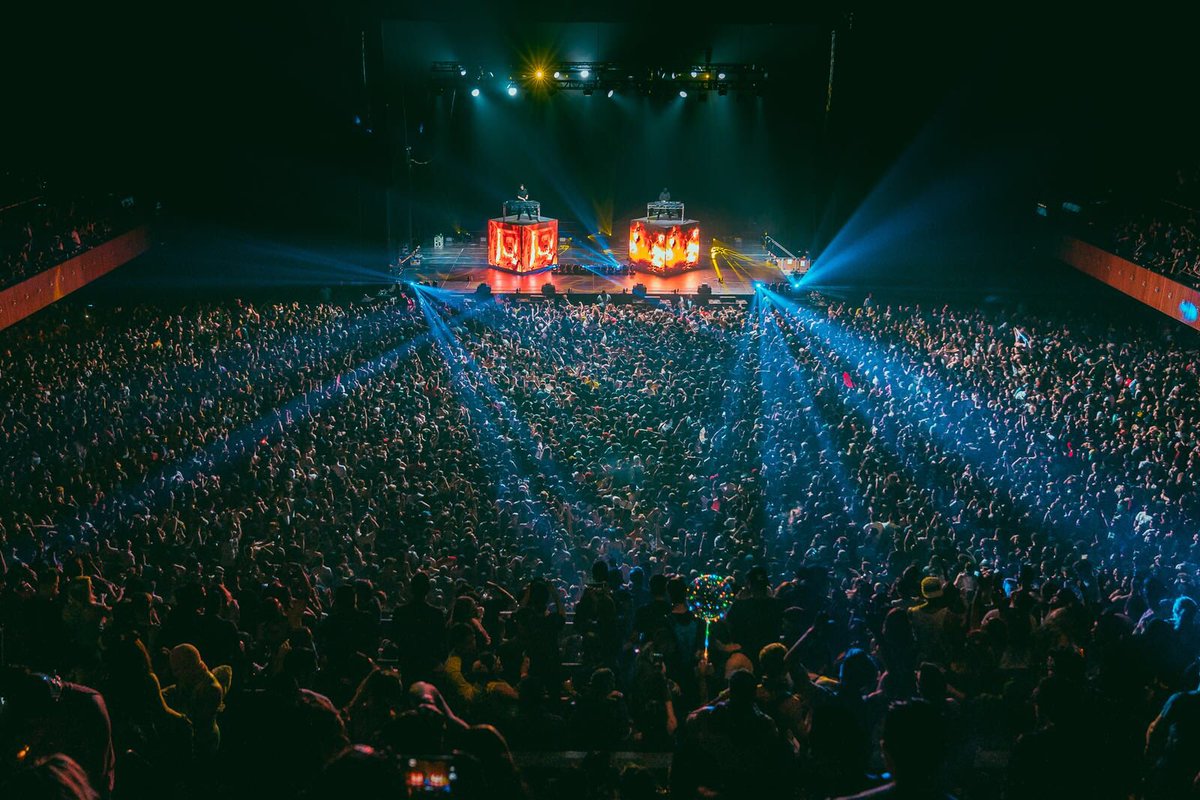 2018 has been a great year for music so far. In the large sea of acts, one duo came together, swam to the top, and stood out amongst the rest. This past weekend, Tchami & Malaa took their No Redemption Tour to San Francisco's Bill Graham Auditorium. EDMTunes was lucky enough to attend the sold-out show, which blew our expectations out of the water with the most epic collaborative b2b set we have witnessed thus far.
As the crowd flooded into the venue, the anxious looks on everyone's faces grew as their set time approached. The stage was set up with two massive platforms side by side and nothing else. The lights went down and both of them walked up, wasted no time, and started to play a slow intro into the show.
Playing all of the songs from No Redemption as well as their own separate singles made for a jam-packed setlist. Hearing the screechy synths of 'Summer '99' and heavy house sound of 'Kurupt' booming through the speakers was something I had been waiting for since the EP came out. They managed to squeeze in some techno standards like Gesaffelstein's 'Control Movement' which had fans (including myself) losing it. Malaa classics like 'Diamonds' and 'Notorious' also made the crowd go wild, bouncing off the walls around me. Tchami came full circle with the vibe and brought in his distinct sound with 'Aideu' 'Prophecy' and 'Afterlife'. It was a perfect balance of their signature discographies that transitioned to a blend of them together.
What makes this show unique is the way the flow worked. At one point both of them were spinning, both platforms would light up, then they would play separately having only their platform light up. It would mix up and flash back and forth between them, then come together in a boom of lights and would be mixing together again.
The huge stage was topped with small people, but they shined amounts of comparable energy I haven't seen in years. They went back and forth off each other with a balance- Malaa with his notorious intensity chainsmoking as he was on the decks, and Tchami standing tall with brooding excellence. This show is genius and was thoroughly impressed with what they have done with the No Redemption concept. If you have the chance to catch them perform this unique experience, we highly recommend it.