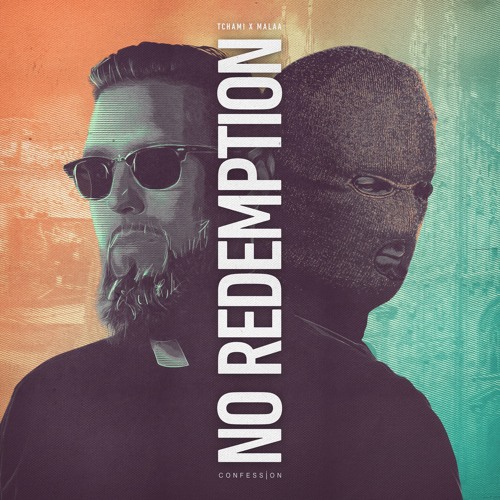 Tchami x Malaa – No Redemption EP
Tchami, the revered label head of Confession, is a French producer and DJ that is widely regarded as the most influential pioneer of future house. He, alongside his talented label-mate Malaa, bring to you their highly anticipated No Redemption EP exclusively from their famed No Redemption Tour.
The listing for the No Redemption EP boasts these extremely bass heavy tracks:
1. No Redemption Intro
2. Summer '99
3. Kurupt
4. The Sermon
5. Deus
The first track, No Redemption Intro, is quite fittingly an introduction and acts as perfect preparation for the rest of the EP by creating an fully ambient atmosphere that is easily transitioned into the bouncy nature of Summer '99.
Kurupt is arguably the hardest hitting track on the entire EP with a memorable cut up vocal sample layered over an expertly crafted tension-driven build. The drop comes in at 1:49 and it's nearly impossible to not head bang furiously and dance along to. This track is a perfect example of how seamless the styles of Tchami and Malaa combine together; the darker blend of synths and textures is clearly Malaa's driving influence while the drum patterns are more reminiscent of Tchami's productions.
The Sermon features a diverse array of percussive sounds that give it a strong tech feel while The Deus's drop is more focused around a fat and deep bass sound.
This EP is definitely one for the books.
For those of you fortunate enough to have seen this legendary duo on tour, and also for those who haven't yet, you can relive the memories or make new ones by listening below!
Tchami x Malaa – No Redemption EP