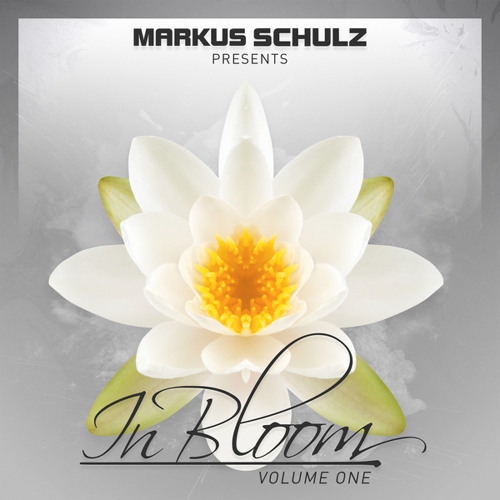 Markus Schulz – In Bloom EP
In times of uncertainty, we can all use a little hope and light in our lives. That's exactly what Markus Schulz delivers with the arrival of his In Bloom EP. The five-track album features trance legend Andy Moor, up-and-comer Dave Neven, and Lithuanian standout Anske. The album accompanies his yearly Global DJ Broadcast In Bloom special, the first of four yearly concept mixes. The other three specials are Sunrise, Afterdark, and Classics Showcase.
In Bloom focuses solely on vocal, uplifting trance. The goal every year is to highlight the best and brightest female vocalists in the genre. In the first track, "Calling for Love," Schulz calls upon JES to take reins the some mighty lyrics. The euphoric tune has all the makings of an opening set song, setting the tone with a great beat and the passionate, driven vocals of JES.
While "Safe from Harm" is playing on ASOT, WYM and many other radio shows, the Club Mix takes the song to another level. Featuring the iconic Emma Hewitt, this version utilizes a darker driving bass line before letting Hewitt take over. Deeper percussion enhances the vocals and lyrics, creating a wonderful rise and peak.
Moor's "Wild Dream" showcases the deeper and more urgent vocals of Adina Butler. She delivers a standout performance that brings light to Moor's crescendo. Neven teams up with Romanian Ellie White for "Try for Me," a powerfully written melody about hardships in relationships. The lyrics resonate with any couple who fears taking that next step.
"IF WE NEVER TRY, WE'LL NEVER KNOW, HOW GOOD OUR LOVE COULD BE LIKE, A BUTTERFLY, CAUGHT IN THE SNOW, OUT OF PLACE BUT SO PERFECT."
Anske's closing track "Love Won't End" pairs with the seductive tones of Victoriya. Alongside a stunning piano melody, this song provides an epic conclusion to the album.
Markus Schulz lives up to his 'Unicorn Slayer' monicker with his In Bloom release. Give a listen to the full EP below, and get your tear ducts ready.