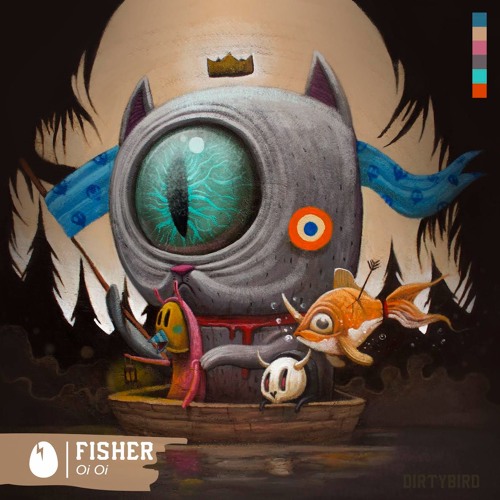 Fisher – Ya Didn't
Professional surfer gone DJ, Paul "Fish" Fisher has been making huge waves as of late. The eccentric and vivacious producer has been on the road as half of tech house duo Cut Snake, and playing scattered shows as himself aka Fisher. While being on the road, he found time to make some new, highly anticipated music that is to be released on none other than Dirtybird Records. The success of his instant hit "Ya Kidding" earlier this year is a testament of what is to come on his upcoming Oi Oi EP. 
If you can't wait to hear what Fisher has in store, then we have good news. His latest single "Ya Didn't" just premiered a few days early and it is making fans go crazy. This track has been a secret weapon in live house sets- especially at Dirtybird Campout– the last few months and people have been craving this ID since the contagious song got exposed.
Staying true to the caliber of excellence that "Ya Kidding" put forth, "Ya Didn't" is irresistibly catchy and will have you hooked on the distinct rhythm. The track is extremely well-rounded and original, making it standout in the sea of house music.
Fisher's Oi Oi EP will be out on Dirtybird November 10th. This is a release ya don't want to miss. Listen below!
Fisher – Ya Didn't