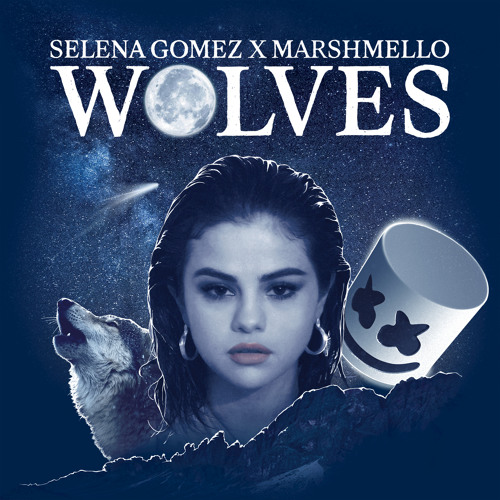 Selena Gomez x Marshmello – Wolves
As promised, singer Selena Gomez and producer Marshmello released their new song 'Wolves' today. Selena has dabbled in the EDM scene this past year with the successful 'It Ain't Me' by Kygo, and Marshmello has been enjoying great success in 2017 as the masked, bucket-headed alter-ego of Dotcom.
The song opens with just guitar and Selena singing morosely, and quickly picks up into the hook- "I've been running through the jungle / I've been crying with the wolves / To get to you, to get to you". The drop is distinctly Marshmello, but a lot more low-key than his usual tracks. Instead, it reflects the emotional lyrics. Selena Gomez fans are ecstatic with the new tune which is the fourth single she has released in 2017. Listen to 'Wolves' below!
Selena Gomez x Marshmello – Wolves