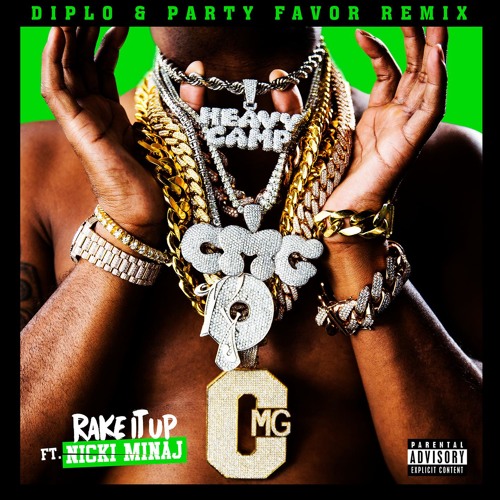 Rake It Up – Yo Gotti (Diplo & Party Favor Remix)
Yo Gotti's hit single "Rake It Up" has been receiving a lot of support from artists and DJs, which comes as no surprise considering the track has over 80 million streams on Spotify so far and has a recognizable bass line. It was only a matter of time until "Rake It Up" had a harder hitting and bass heavy remix to cater towards the dance music scene – enter Diplo & Party Favor with their newest remix of the track.
The remix starts with a much heavier bass synth mirroring the original and includes stylistic elements of festival trap such as horns and a mix of double and triple time hi-hats. The classic 808 kicks of trap rap music as a whole still plays a major role in the remix – accenting the offbeats and emphasizing the groove of the track. You'll definitely want to give this remix a listen!
Rake It Up – Yo Gotti (Diplo & Party Favor Remix)