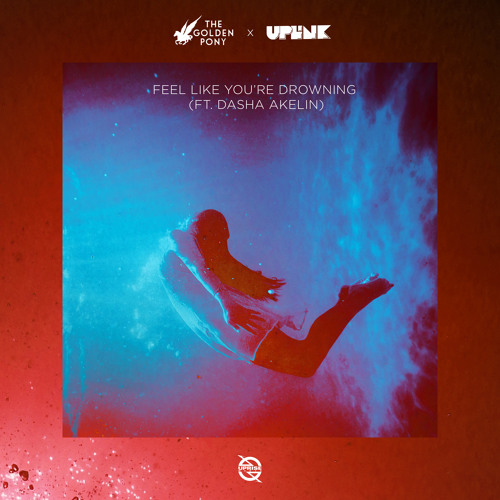 The Golden Pony x Uplink – Feel Like You're Drowning (feat. Dasha Akelin)
The Brooklyn curly-haired duo consisting of Timothy Monkiewicz & Thomas Murphy, also known as The Golden Pony, return to Uprise Music with a late summer pop jam. Just a few months ago the duo released an incredible Pop/Dance cover of Drake's "Passionfruit" featuring Denham, an absolutely perfect track for this year's summer pool parties. The Golden Pony is hoping to keep the good weather vibes around for a little bit longer with their latest offering. 
This time around they teamed up with German duo Uplink for a track that is one part indie-pop ballad, and another part future bass banger. Frequent vocal collaborator Dasha Akelin goes from whisper soft to full on belt with ease, displaying a vocal range thats effective for stirring your emotions into a goosebump driven euphoria. Gathering synth and drum sounds from both sides of the Atlantic, the two electronic duo's have created a dynamic tune that can't be defined by a single genre. Sit back and enjoy.
The Golden Pony x Uplink – Feel Like You're Drowning (feat. Dasha Akelin)