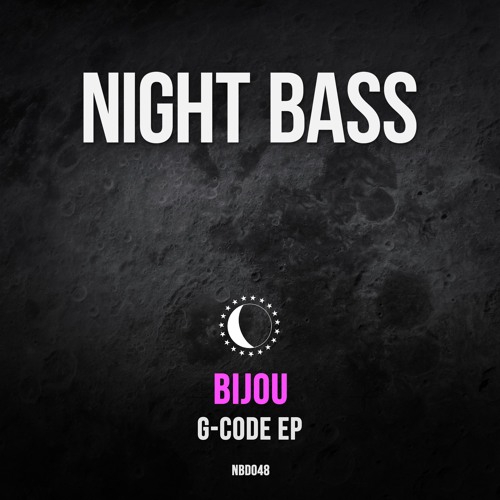 BIJOU – 
G-Code EP
Arizona native BIJOU has been on our radar for some time now and has only impressed with his endlessly diverse discography of ghetto house, techno, and trap influenced tunes. The G-House Guru has been working with LA Based label Night Bass and has become a mainstay in their list of top notch talent. BIJOU is gearing up for a heavy fall touring season starting with Groove Cruise LA, then going into his ABC Tour with Cizsak and Angelz. Having said that, he released some new music just in time to play it live all fall long. BIJOU just dropped his G-Code EP and you're definitely going to want to give it a listen. 
G-Code is a 4 track EP that showcases BIJOU's ghetto house chops in every aspect. The opening track 'G-Code' is a heavy, danceable, party starting track if there ever was one. It starts the seemingly dark and broody vide that carries on throughout the whole EP. The dark synths and heavy beats reflect in the next track '1000 Bitches' but with more lyrics and hip-hop flare. The next track 'Get Up' has a much more grimy vibe to it and brings you back to a club-centric sound. Last but certainly not least, 'Afterparty' stays true to its title, being reminiscent of a track that you listen to at that start of an afterparty at BIJOU's house.
Overall, the G-Code EP is a solid choice if you're looking for some refreshing house music with a twist. Give it a listen and download below!
BIJOU- G-Code EP | Download