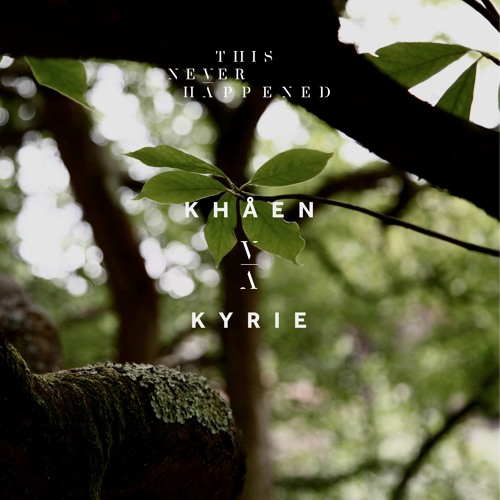 Khåen – Kyrie
Up-and-coming producer Khåen is one to keep an ear out for. Little information about him exists out there, but it doesn't need to: his music speaks for itself. Khåen just dropped his new single 'Kyrie' through Lane 8's label This Never Happened. The track is part of the label's upcoming compilation, Root to Branch, Vol. 1. The compilation is set to drop on August 25 and also features another Khåen track, 'Whims', as well as new tracks by Anderholm and Limara.
'Kyrie' is a dazzling deep house single with lush synth strings, buzzy synth leads, layered drum loops, and an insistent bassline that expertly build off of and interact with one another. It makes for a chill, hypnotic listen with well-developed builds and breaks over the course of its four-minute runtime. The track has a gorgeous fade out in the last minute, with various elements gradually dropping out, leaving behind only contemplative synth strings for a wistful finale.
To keep up with Khåen's future releases, you can follow his official Facebook page here and his Instagram account here. You can give 'Kyrie' a listen through SoundCloud below—be sure to let us know what you think in the comments!
Khåen – Kyrie | Stream/Download