Tomorrowland brings it's magic this weekend and next weekend to Boom, Belgium and the stages are EPIC. This year a total of sixteen stages will be at the two weekend festival Tomorrowland. Images of the stages were posted on twitter by weekend one attendees and they don't fail to impress. The stages look just exciting as the line up. Tomorrowland delivers on its claimed carnival theme or 'Amicorum Spectaculum' with an jaw dropping mainstage that comes with a tent cover up, carousel, and detailed LED display. You can even take a virtual tour of the festival on the website to get a up close view of the stages.
#Tomorrowland2017 #Tomorrowland #TomorrowlandLIVE

AMAZING main stage! Also the other stages are A-W-E-S-O-M-E.💙 Much love to all people. pic.twitter.com/jLv43RjsvN

— Lenn Yesta (@TrytoCHYit) July 21, 2017
The other stages are quite impressive. Tomorrowland's 'Megastructure' dubbed the Freedom Stage will host highly anticipated trance sets on day one. The set up for the Freedom stage stands out as an enclosed set up with an intense arrangement of LED panels.
Y así es "Freedom" el sustituto del Opera Stage😍 pic.twitter.com/9fAp4pm9gU

— Mainstage Magazine (@webmainstage) July 21, 2017
The Organ of Harmony stage borrows those crazy water tubes you might recognize from 2015's Melodia mainstage. For Day 1 it is being taken over by Spain's elrow and its whimsical creatures.

Organ of harmony, #Tomorrowland🎪🃏🤹‍♂️ pic.twitter.com/XaLxUeHnlh

— Maxxoume (@Maxxoume) July 21, 2017
The Rose Garden stage comes with an monstrous metallic dragon the is ornamented with multi colored scales. Expect a huge variety of music coming from this stage ranging from dubstep to a Robin Schulz themed stage on Sunday weekend one.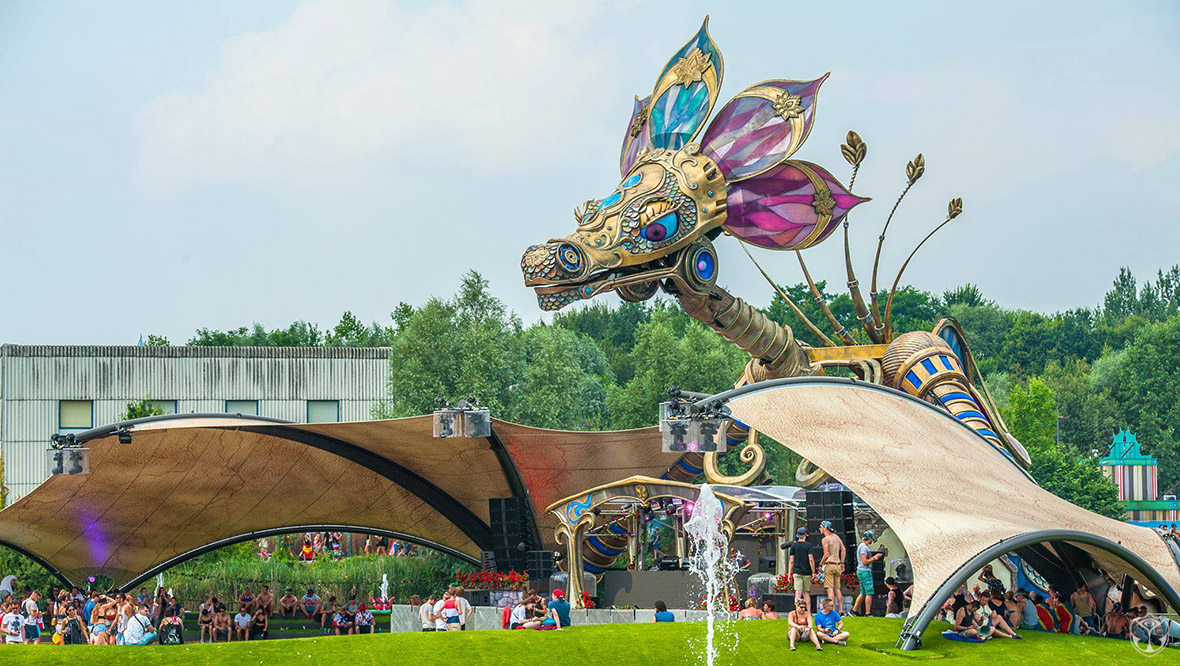 Harbor House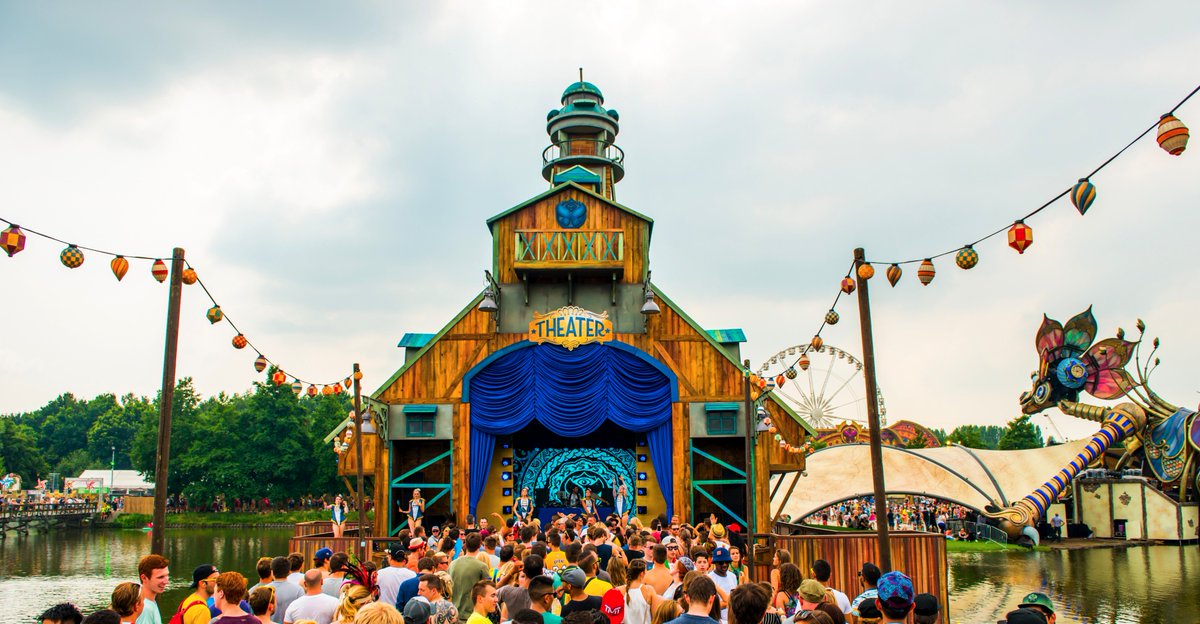 House of Books
The Core is nestled out in the woods and plays host to techno like Adam Beyer's Drumcode stage and Cirez D.

Tomorrowland has definitely created an other world experience with the imaginative circus theme. Other stages include The Garden of Madness, The Arch, The House of Books, The Tulip, The Cage, The Rave Cave, The Wind, House of Masks, The Harbour House, The Sound of Tomorrow, and The Leaf. Tune into the magic and watch the live feed to get a look at the other stages.