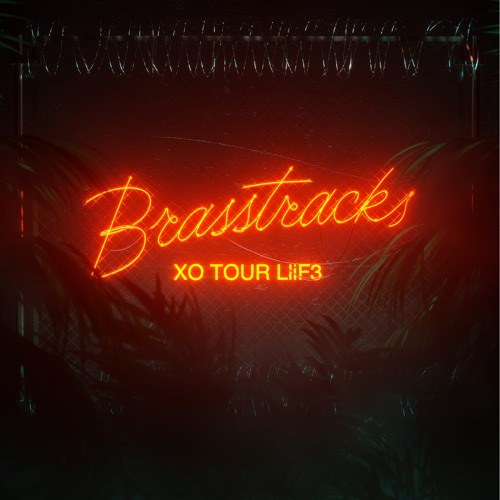 Lil Uzi Vert – XO TOUR Llif3 (Brasstracks Cover)
Trumpet-and-drums duo Brasstracks have reimagined Lil Uzi Vert's hit hip-hop track 'XO TOUR Llif3' in a new brass-filled, jazzy cover. Known for funky jazz reworks such as their remix of 'Weight in Gold' by Gallant, collaborations with others such as Break Science  on the free single 'Anthemy Mason,' and original music such as their debut single 'Say U Won't,' Brasstracks juxtaposes bluesy trumpets with hard-hitting bass and drums to create dynamic tracks that are equal parts organic and synthesized. In the case of this cover, they transform what was once a dark, heavy hip-hop track into a celebratory tune complete with brassy shout choruses and Hammond organ. The chromatic bass movements and jazz reharmonizations add more musical complexity beneath the melody, allowing this cover to truly shine.
The original song previously peaked at number seven on the U.S. Billboard Hot 100 chart, becoming Lil Uzi Vert's highest-charting solo single, following his hit 'Bad and Boujee' with Migos. Produced by TM88, it went viral earlier this year when fans mimicked Lil Uzi Vert's dance moves on social media, resulting in the #LilUziVertChallenge. Check out Brasstracks' cover of the hit tune below and let us know what you think.
Lil Uzi Vert – XO TOUR Llif3 (Brasstracks Cover)