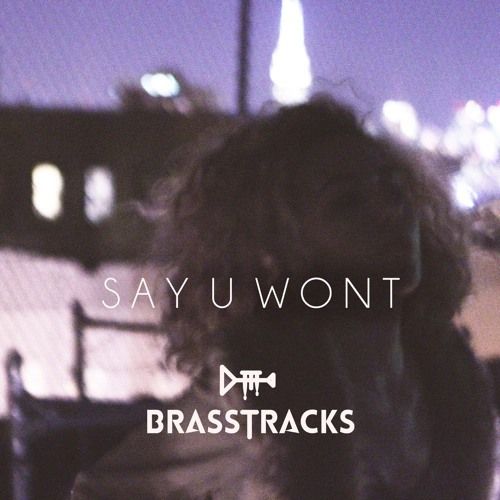 Brasstracks – Say U Won't
It's not a mystery why big-player producers such as Odesza and Pretty Lights tour with brass sections for their live performances; not only do horn sounds radiate a discerningly powerful and raw energy, but with their intrinsic bends and cracks, also provide nuanced elements that bring touches of human into electronic music. The first single to be released from Brooklyn duo Brasstracks' new EP, "Say U Wont", is a triumphant celebration of the brass sound and testament to the artists' strong foothold on the future brass style.
Having toured with Lido and released stunning tracks with artists like Dallas Cotton, Brasstracks ride a similar line of thought with the two artists in that they are tipping the proportion of electronic and non-electronic elements in what we typically consider electronic music. All I can say is I like this "more brass, less synth" mentality. Again "Say U Won't" is just the first track released from their upcoming EP and a soulful herald you'll be jamming to time and time again.
Brasstracks – Say U Won't