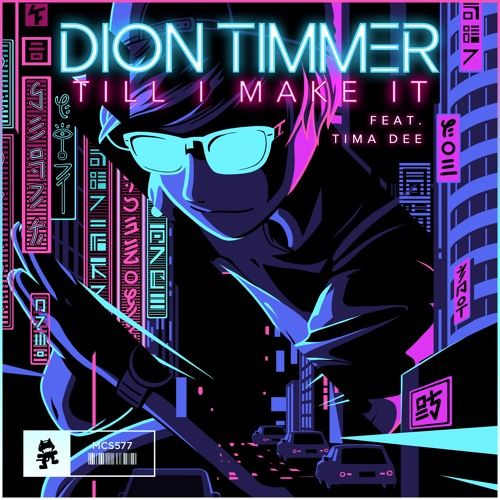 Dion Timmer – Till I Make It (feat. Tima Dee)
If you've heard of Dion Timmer it might be from his frequent touring and working with Excision. The talented DJ/producer has been making waves with his diverse talent and discography of tunes. Speaking of, Timmer just released his new track 'Till I Make It' featuring the vocals of Time Dee. And it is even better that the song is released on the independent and ever so versatile label Monstercat.
The first verse of the song makes you think the song is going to take an emotional big room turn, but it builds up into this fast paced song sprinkled with booming drum sounds and a trance undertone. The lyrics are a pinnacle of the track and trigger all kinds of feels.
You can catch Dion Timmer at several festivals this summer and fall. Listen, stream or download to 'Till I Make it' featuring Tima Dee below!
Dion Timmer – Till I Make It (feat. Tima Dee) | Stream/Download