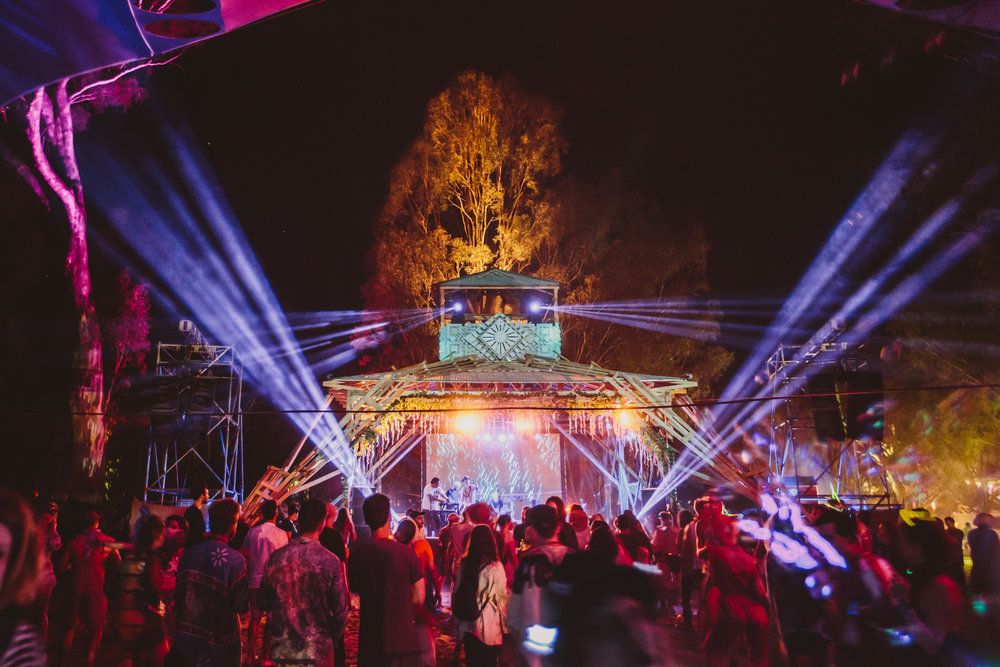 Strawberry Fields is the promising dance music festival down-under that truly is inspiring in the way it makes attendees connect with nature more significantly, with themselves. This soul-cleansing event boasts a top ranking by PulseRadio for festivals in Australia. Strawberry Fields is also a part of the Resident Advisor's top ten list. A major credit for this goes to their eccentrically talented line-ups that includes local artists too.
Without further ado let us have a look at 2017's line-up that includes Lovebirds, Andrew Weatherall, Archie Hamilton, Optimo and Peggy Gou as the new names that were added. When it comes to a USP this event has got the Rush Hour 20th Anniversary showcase that will feature the likes of the deep house talent of Soichi Terada, Antal and Hunee.
Like always, local DJs and producers will grace the festival with their presence too. These include the names of Mall Grab, CC:DISCO, Bermuda and Harvey Suntherland. Yothu Yindi, one of Australia's most recognized indigenous/contemporary-pop bands is also reuniting for this beautiful setting.
The complete lineup for Strawberry Fields 2017:
Andrew Weatherall, Archie Hamilton, Aurora Halal, CC:DISCO!, DJ Bone, Fatima & Alexander Nut, Frankey & Sandrino, Francis Inferno Orchestra, Harvey Sutherland & Bermuda, K+Lab, Lovebirds, Mall Grab, Monkey Safari, Monolink, Mr Scruff, Nicola Cruz, Optimo, Oxia, Peggy Gou, Rush Hour 20th Anniversary Showcase ft. Antal, Hunee & Soichi Terada , Sampa the Great, Sebastian Mullaert, The Teskey Brothers, Total Giovanni, YO! MAFIA, Vaal and Yothu Yindi presents the Treaty Project
And here's a little taste of what you can expect from Peggy Gou at Strawberry Fields 2017:
[H/T]:
mixmag
Check out our official EDMTunes playlist for the freshest tracks - updated weekly!