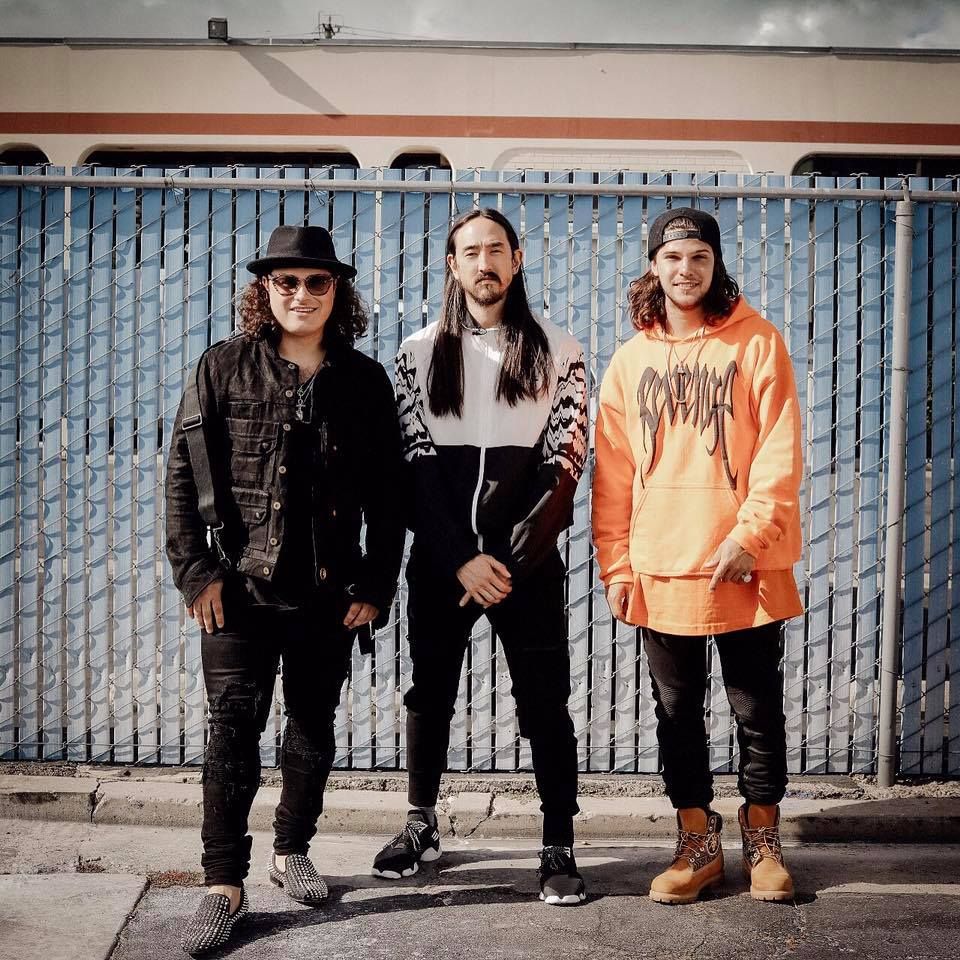 Steve Aoki takes us on a tour of the Dim Mak manor in his new music video for 'Without U'. Aoki, the DVBBS boys, and 2 Chainz  dance through the halls and rooms of the mansion with the banging vibes of their collaboration, 'Without U', playing in the background. The song is one of the many off Aoki's upcoming album Kolony.
The new music video incorporates rooms that are inspired by different songs from the upcoming album. In Aoki's own words, "Each room of the manor is designed by a different song from the album all interconnected in this Kolony community." The video shows off the many rooms of the mansion while Aoki, DVBBS, and 2 Chainz are partying throughout the white-interior manor.
The song itself has two classic 2 Chainz verses with two banging drops that will surely get any festival crowd to go wild. This is the first time Aoki has teamed up with DVBBS and 2 Chainz for a song and it certainly seems like it's a match made in heaven. Needless to say, if the manor is any representation of what's to come on the album, Kolony won't be anything short of incredible. The album is set to drop July 21st on Dim Mak and Ultra Records.
Check out our official EDMTunes playlist for the freshest tracks - updated weekly!