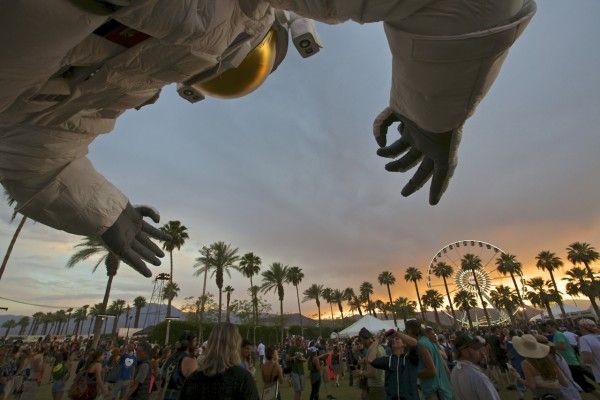 Coachella 2017 kicks off this weekend and fans finally have the official set times. And, like every year, it's full of horrible conflicts that'll make you go crazy. This years eclectic lineup of artists all go against each other in what can only be called ConflictChella.
One of Friday's worst conflicts features The XX overlapping with Richie Hawtin, who is debuting his new show, along with CLOSE, Phantogram, and Steve Angello, making the choice near impossible.
Saturday pins an epic b2b set between Four Tet, Daphni & Floating Points against Mura Masa and Tycho, with Future on the Coachella Stage.
Sunday, however, offers the single worst conflict of the festival to by having six incredible artists close out their respective stages. Somehow, Coachella thought it was acceptable to put Kendrick Lamar, Justice, What So Not, Tale of Us, New Order and Marshmello all at the same time slot to create a no-win conflict.
Some non-conflict standout sets of the weekend, however, will surely be Porter Robinson & Madeon with the sunset slot on the Coachella Stage on Sunday, Brodinski in the 4 p.m. slot Saturday in the Sahara Tent, and Bonobo in the middle of the day Sunday on the Coachella Stage.
Coachella has already had a conflict-filled year when their original headliner, Beyoncé, got pregnant with twins and needed to be replaced with pop superstar, Lady Gaga.
Check out this year's set times below and get ready for Weekend 1 of Coachella, kicking off tomorrow: