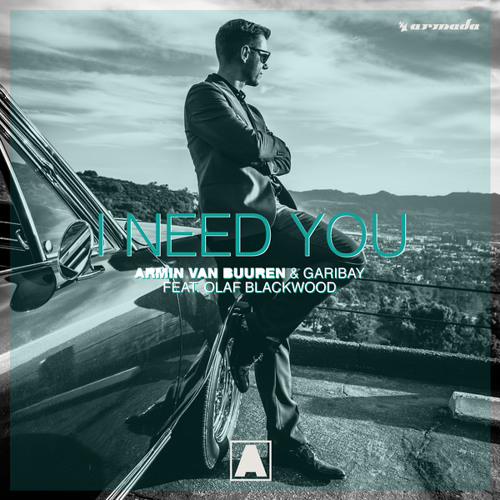 Armin van Buuren & Garibay ft Olaf Blackwood – I Need You
Armin Van Buuren teams up with Interscope Records Producer Garibay and Jamaican Singer/Songwriter Olaf Blackwood to create his new single 'I Need You'.  The pop based influence heard in 'I Need You' can attributed to Garibay's influence on the track.  Grammy award-winning producer Garibay has worked with several pop artists including Kylie Minogue, Whitney Houston, and U2.  He was the producer on Lady Gaga's album, "The Fame Monster", which won "Best Pop Vocal Album" in 2010.
in this track Armin drifts away from his legendary and iconic trance style to bring a more piano heavy and pop based sound to his new song showing that his musical talent has no boundaries. 'I Need You' has potential to become an radio hit due to the flawless combination of Blackwood's soulful vocals, trendy tropical elements, and a mainstream sound. A music video is expected to be released next week for 'I Need You'. Tickets can be found for the upcoming Armin Only "Embrace" Tour on his website here.
Armin van Buuren & Garibay ft Olaf Blackwood – I Need You | Download