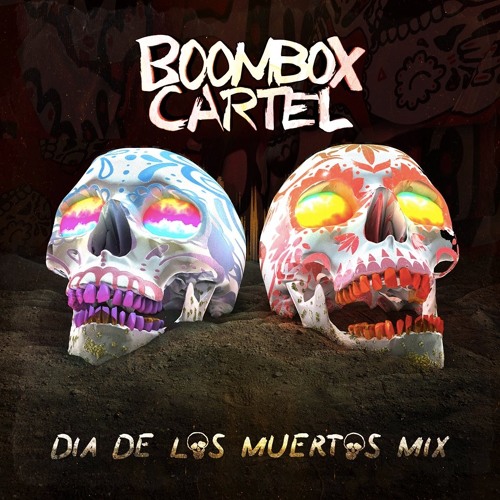 Boombox Cartel – Dia de Los Muertos Mix
This year we saw a ton of music and mixes come out for Halloween. Producers like RL Grime dropped Halloween themed mixes and original tracks. It was awesome. However, we didn't hear anything dedicated to the people that have passed and are no longer with us, until now. Boombox Cartel just dropped their Dia de Los Muertos Mix.
The Mexican holiday celebrated and acknowledged internationally is to gather and pray for friends and family members who have died and while although ominous, this latest mix is just right for it. Boombox Cartel put together a series of heavy hitting tracks that entails mostly trap, but also some seriously grimy dubstep that will have your skeleton rattled. So grab your leftover candy and a sugar skull and check out this latest mix from Boombox Cartel!
Boombox Cartel – Dia de Los Muertos Mix | Free Download