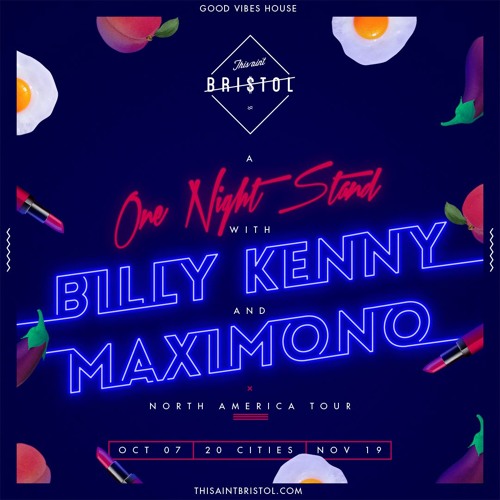 Billy Kenny & Maximono – Das Ist Sick
This Ain't Brisol and Dirtybird's Billy Kenny and Maximono come together their new track "Dat Ist Sick". Separate and together, these UK natives know how to make some damn good music.
"Dat Ist Sick" does not disappoint, bringing a fresh set of somehow easy-going, yet heavy beats with familiar Dirtybird vocal hooks leading into deep drops. The satisfying hodgepodge of house beats and deep bass will have you vibing into oblivion.
Billy Kenny and Maximono are releasing their new four track EP One Night Stand on October 7th, 2016 with a fall North American tour to follow. The tour kicks off at the Dirtybird BBQ this coming weekend in Silverado, CA. Give this track a listen via SoundCloud below, you wont regret it.
Billy Kenny & Maximono – Das Ist Sick