Music festivals have played a huge role in my growth into adolescence. My first was Coachella 2013, my freshman year of college, and I've been hooked ever since. Festivals have become one of my favorite past times; you can ask just about anyone who knows me that will happily verify that for you. I'm a music geek and wholeheartedly believe that there's something about a live set that can really give a sort of overwhelming happiness you can't really experience elsewhere. Over the years, however, I've learned to pick and choose which events I truly enjoy dedicating time to. As I get older, the real world sets in, and I'm forced to budget, take time off work and find more effective ways to recover, I have to become more selective when it comes to festival attendance. As my list of festivals gets shorter every year, though, Lightning in a Bottle is always the one that remains.
There's something about this festival that continues to bring me back without question. The Do LaB puts it on annually in Bradley, CA at the San Antonio Recreational Facility – quite frankly, out in the middle of nowhere. But that's half of the fun. It's something of an adventure, in a remote area out where humanity is at its simplest in the most beautiful way possible. Jumping off Highway 101 – coming from San Francisco, it was a random road right before you hit King City, smack dab in the middle of "I think I'm lost and should turn around right about now." Thirty minutes later, traveling down what seems to be a two-lane highway, you start to see signs – signs for parking, signs for Do LaB, signs for LIB. Signs for your weekend of heaven dancing in the dirt.
Having to come a day later to the event – Friday afternoon instead of Thursday afternoon, due to real-world commitments – had both positives and negatives. My first LiB was last year and sitting in the traffic getting both in and out of the Recreation Center at that time was an unfortunate sort of hell, so I was completely content with missing the hassle. The negatives, however, were that a. my friends had already been there for 24 hours or more and b. I missed a handful of sets I had really been looking forward to. But, regardless of those downsides, there was a sort of feeling – a combination of adrenaline, happiness, genuine "I feel like a little kid again" excitement – that came over me as I walked from my car in the parking lot to my campsite, which had already been set up by friends near Meditation Lookout.
LiB brings this genuine excitement and experience in a way that no other festival really does. First, there's the fact that it's completely all-inclusive: once you're in, you're in. Unlike most other festivals, there are no boundaries between the stages and the campsites; it's one massive venue you'll find yourself completely immersed in. If you really wanted to, you could camp right behind a set of speakers (though I don't think your ears would quite agree with that). It made things so much simpler, low-key and flowing. I could run back to my tent to change and not have to worry about setting extra time to have to go through security again and, as petty as it sounds, it made life so much easier. The all-inclusive feeling created a stronger sense of family and of inclusion; it was as if the Do LaB truly wanted you to live the LiB experience at all times. It was fantastic.
Second, this festival really does have something for everyone. Looking for some house vibes? Check out the infamous Woogie Stage or the Favela Bar. Want to camp with your kiddos? There's a dedicated area for that, and an adorable little dance floor that goes along with it. Praying to the trap gods? Thunder Stage. Big names, find them at Lightning. Beer and wonderfully delightful cocktails? Yep, that too (and, oh my, please do try the Lightning in a Bottle beer next time you're there – it's a sour beer that takes like heaven on a hot day). Oh, and don't forget yoga, meditation, mindfulness talks, vendors and so, so much more. Every day that I walked around, I felt that I saw something new that captivated me. It was refreshing to see so many opportunities to listen, to learn, to try something new or discover a new DJ.
Logistically, I was impressed. The growth from last year was fantastic and, from an attendee perspective, I felt that the overall festival process ran much smoother – from the vendors and food options to the campsite setups and stage logistics. There were many more, well-marked roads for the campsites, which was great to see since there was so much more campsite space than last year. The bridges between peninsulas across the grounds were made from sturdier metal material as compared to wood, and the activities available were tenfold as compared to the past. It was unclear what the official attendance numbers were, though I was told by a few staff members that it was up to roughly 26,000 – impressive ticket sales and even more impressive in how the on-site team handled it. The most notable of transformations was the way the Do LaB team facilitated Monday morning's massive migration of attendees out of the grounds – infinitely better and smoother than last year. Granted, it's a huge challenge to tackle the fact that there is only one road in and out of the Recreation Center. It was the part of the weekend I, much like many others, dreaded the most – not just because we had to say goodbye to our beloved experience, but because last year consisted of roughly four to five hours of sitting in stopped traffic in the festival area before even reaching the main road and embarking on the long journey home. This year, there were two main exit roads and a more organized process of letting cars out of each lot. It was a streamlined process that made everyone's lives easier – I was thankful that I only spent an hour waiting to leave.
Though I'm personally a fan of the Woogie Stage – house music is where I find my groove – walking across the grounds to the two other main stages, Thunder and Lightning, was always a treat. I'm something of a wanderer at festivals, as I do my best not to look at schedules too closely and instead enjoy stumbling upon sounds I'm drawn to most, and there were some fantastic sounds coming from both stages (well, really, all three – but The Woogie is already spoken for based on my bias). Space Jesus brought dark and dirty bass to the Thunder Stage on Saturday afternoon and Alina Baraz's vocals were a highlight at Lightning. Four Tet and Guy Gerber played for four hours of pure magic to close out the Woogie on Sunday night in an evening that arguably may have been one of the best I've seen at a festival yet. Beyond that, not only are all three stages beautifully designed, they also offer shade and misters spraying off attendees as we fought off the sweltering heat over the course of the weekend. They're never too crowded, as it seems this particular group of festivalgoers understands the want (read: the need) to have space to dance without breathing down each other's necks.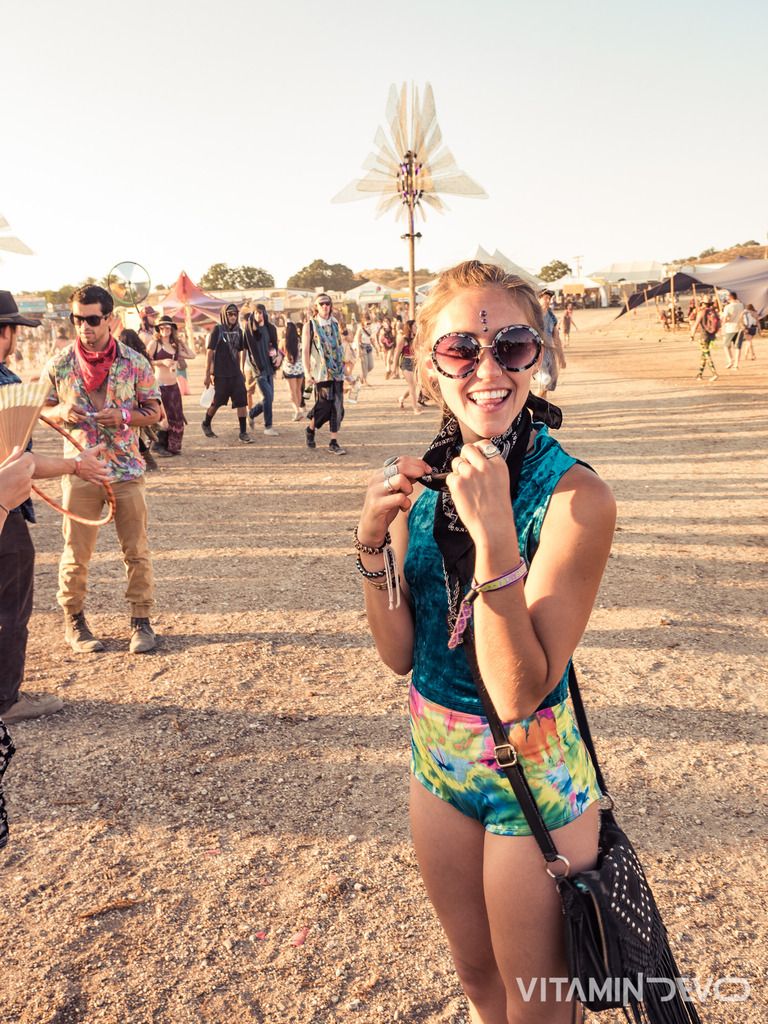 And with that, it's important to address the most important part of the festival: the people. The group of attendees at LiB is a breed unlike any other I have experienced before. They are creative, they are kind, they are giving, caring, loving. Many a friendship has been sparked at this festival that I hold near and dear to my heart today – I walked in last year knowing roughly five of my ~20 person camping group and was able to spend a second year with them in an even larger group, meeting, learning, and building relationships with so many new faces. Some of my women in my life that I cherish so dearly today are a result of this festival, and I am so thankful for that. As I think about it more and more, it truly baffles me that such an environment exists in such a simple way that is so challenging to find elsewhere. Every person I spoke to was such a gentle, passionate soul. They were genuinely there to use the music and programs available to build themselves as individuals and find their own creative outlets. I give so much credit to the Do LaB for manifesting such a beautiful place with such beautiful people – both inside and out. Props to you, my friends. I'll see you all next year.
---
All photos by VITAMINDEVO (Devon Frohne).