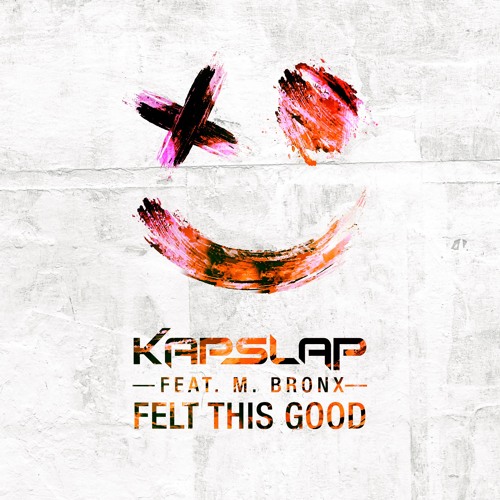 Kap Slap ft. M. Bronx – Felt This Good
If you enjoy fun, energetic, and downright awesome music, then you should be familiar with Kap Slap. The producer is well known for his incredibly creative mashups and impressive mixes including his Spring Break, Summer Break, Back to School, and Winter mixes. And not to mention his ridiculously popular Bootie Bundle Volumes. All of these mixes have displayed his talent and creativity as a producer, but now, we have his first big original release of this year, "Felt This Good." Yes, I said original and yes, it felt good.
Felt This Good features vocals by Chicago native M. Bronx and is an amazingly strong first step for Kap Slap into producing original tracks. The song definitely makes you want to smile and dance while driving you towards your latest adventure. Consider this jam your soundtrack to those epic nights and adventures that are coming this summer. We're definitely excited to hear more originals from Kap Slap as he evolves into a headlining DJ. Download and stream #FeltThisGood our new summer anthem below!
Kap Slap ft. M. Bronx – Felt This Good|Download