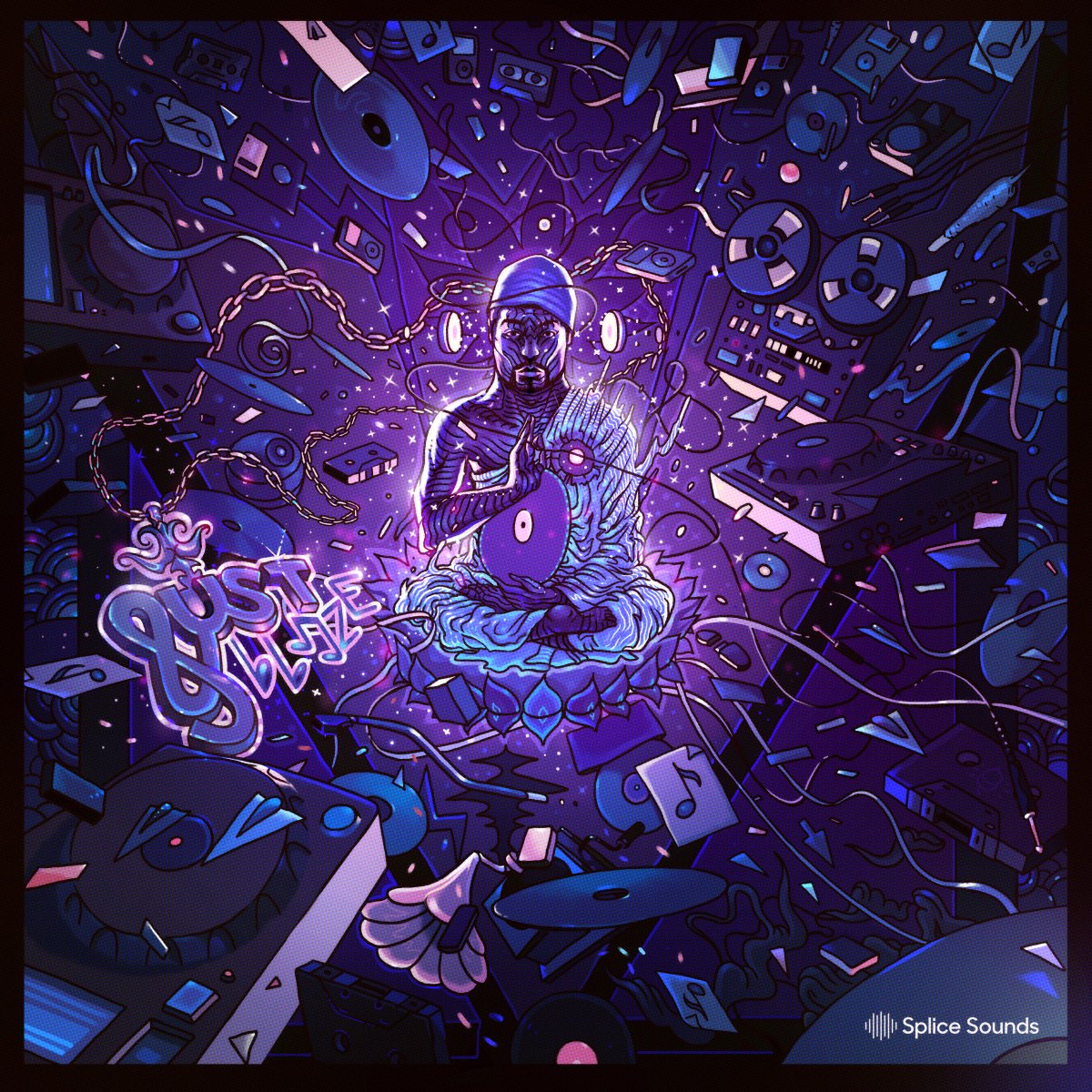 ---
"After so many fake kits floating around for years I couldn't take it anymore! I'm super excited to partner with Splice to bring you guys "Meow The Drums" along with this new set of personally crafted sounds. I wanted to create a set that didn't feel specific to any one genre and could be of use no matter what you're feeling at the moment. Oh, there's also a few more sounds from some of my classics hidden in here. Dig in… And as always, HAPPY DRUMMING YALL!" – Just Blaze

---
After releasing some of his classic drum samples with Meow the Drums, Blaze is back with an exclusive pack of ready-made sounds for hip hop and beyond.
Throw down some heavy trap with distorted 808 bass and huge claps. Cook up some lush beats with an enormous drum selection. Build dancefloor bangers with epic synth sounds. Just Blaze shows his true colors with this collection via Splice – constantly innovating and never compromising.
With Splice Sounds, you'll get exclusive access to over a hundred fresh drum hits, musical loops, and effects straight from Just Blaze's studio. Prepare yourself for some professional-grade inspiration and a tool upgrade.
Download Just Blaze's exclusive drumkit with Splice Sounds here.