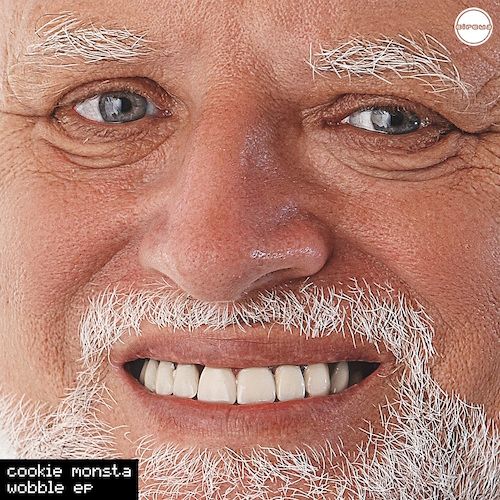 Cookie Monsta – Wobble EP
One of Circus Records' poster children, Cookie Monsta, has made quite the reputation for himself over the years for exclusively representing the loud and grimy side of electronic music. His barbaric basslines and tendency for face-slapping snares, ground shaking bass and eye gauging, dirty synths has earned him the title of one of dubstep's "go to" producers for those who crave a taste of downright nasty beats. Luckily, the dubstep maestro shows no signs of taming his furious production style, as his newest EP, Wobble, is taking it back to the old school bass roots with the iconic sound that once characterized the dubstep genre.
A decade ago, 'the wobble' was what defined the dubstep sound, and Cookie Monsta is resurrecting this iconic sound on his four-track Wobble EP. The entire EP is reminiscent of masterpieces such as Rusko's "Cockney Thug," filled to the brim with grimy bass that fuses effortlessly with the dark dubstep vibes upon which Cookie Monsta has built his reputation. Most notable on the release is "Ruff," a track boasting filthy bass, assaulting snares and stabbing synths, all accompanied by Tima Dee's aggressive vocals sure to awaken the monster inside even the tamest of fans. Blurring the lines between old school sounds and innovative wubs, "Ruff" is the perfect spearhead for what is sure to become a revival of this classic, bass heavy style. Be sure to catch Cookie Monsta throwing down at the Lonestar Events Center in Texas and the Red Rocks Amphitheatre in Colorado in the upcoming months and get ready to wobble!
Cookie Monsta – Wobble EP | Purchase