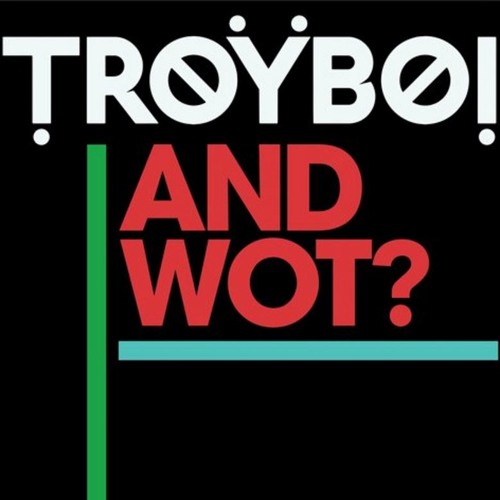 TroyBoi – And Wot?
1/2 of
SoundSnobz
,
TroyBoi
has done more than just make a splash in the world of electronic music. Producing under both aliases recently, his
Star Wars
inspired tune "Force" came out a few weeks ago on the Star Wars
remix
album, 
Head Space,
and now the single, "And Wot," has finally seen the light of day after being premiered last year on his Diplo & Friends mix.
Always pushing the envelope, a trait that the head honchos of the music industry have noticed, "And Wot?" is no exception to his eclectic palate of releases. A mix of future, house, garage, a splash of bass and that infectious verse 'Roll into the club, buss up the dance, tell em AND WOT?', you can see as a listener why TroyBoi has emerged as one of the stand out artists of 2015 with this year showing no signs of slowing down anytime soon.
TroyBoi – And Wot? | Download