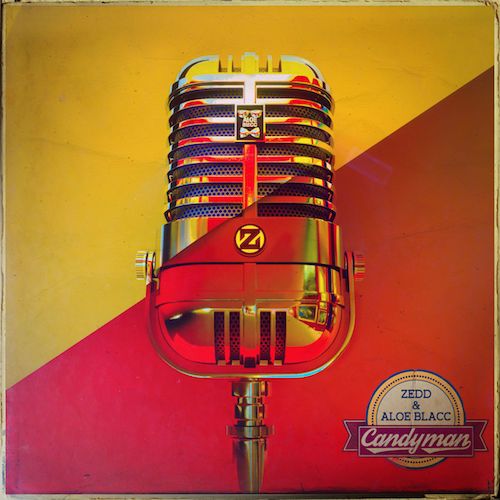 Zedd & Aloe Blacc – Candyman
Zedd is best known for crafting radio hits and progressive house anthems. Last year he dropped the banger filled True Colors featuring hits such as "Beautiful Now," "Papercut" and the massive "I Want You To Know". The first two of those hits helped Zedd introduce the world to the talented future bass producer Grey, who has delivered impressive remixes of "Where Are Ü Now" and "Disarm You" in addition to his remakes of "Beautiful Now" and "Papercut". Zedd is now teaming up with Grey in a star studded collaboration, which will also feature the soulful vocals of Aloe Blacc. The three artists set out to boldly reimagine the classic song "The Candyman", fittingly at the request of M&M's.
While not listed in the song title, Zedd mentioned in the ttrack description that Joe Trapanese also lent his production abilities to the track. The brilliant composer has worked on movie scores like Straight Outta Compton and the Divergent series while also collaborating with artists such as Daft Punk, Dr. Dre, Kendrick Lamar and The Glitch Mob. With so much talent working together on this track, it is no surprise that "Candyman" will blow you away with its invigorating future bass production complemented by Aloe Blacc's silky smooth vocals.
Zedd & Aloe Blacc – Candyman l Buy
Zedd & Aloe Blacc – Candyman (feat. Grey)GUYYYYYYS!!!!Watch the music video for #CANDYMAN w/ Aloe Blacc & Grey, a song I made for M&M's U.S.A.!! iTunes: http://smarturl.it/Candyman.ZeddAloe Spotify: http://smarturl.it/CandymanSP

Posted by Zedd on Friday, February 26, 2016