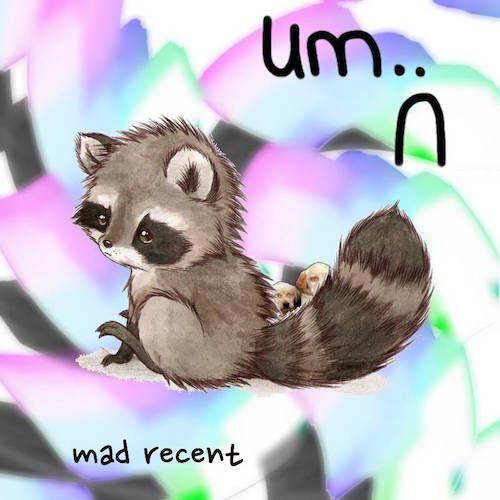 um.. – mad recent
Simply put, L.A. based duo um.. (pronounced um dot-dot) is…different. Their oddly sounding name reflects their novel musical style, which consistently pushes boundaries and sets them in a musical genre of their own. In what has become a saturated industry with many like-minded artists, it is refreshing to see someone take risks and venture into unchartered waters. Best described as a cacophony of trap-influenced sounds, their creations leave us wondering how they even come up with these various combinations in the first place.
Their most recent track dubbed "mad recent" is yet another mold breaker. It kicks off with what sounds like the distorted hums of a saw against a tree, and slowly progresses to a brisker pace. Other deep and syncopated samples join in on the fun, rendering the track into organized chaos. This track will leave you scratching your head, but at the same time, wanting more of this surprisingly catchy tune.
um.. – mad recent | Download

To help you understand what you just experienced, Nest HQ commissioned the help of the um..'s very own Ben and Dylan to give us a play by play break down each sound in the song.
0:02 – a goose that just realized he's made the biggest mistake of his life (Ben)
0:10 – avocado (Dylan)
0:25 – a gorilla that just made a killer shot in skee-ball (Ben)
0:39 – angry dragon snort (Dylan)
0:53 – a chipmunk telling a hilarious 'you had to be there' story (Ben)
1:17 – that sound before the pilot tells you that you're about to take off (Dylan)
1:44 – a refurbished baby elephant robot that has recently taken on some severe water damage (Ben)
2:20 – Sméagol breathing heavily after fighting Frodo (Dylan)