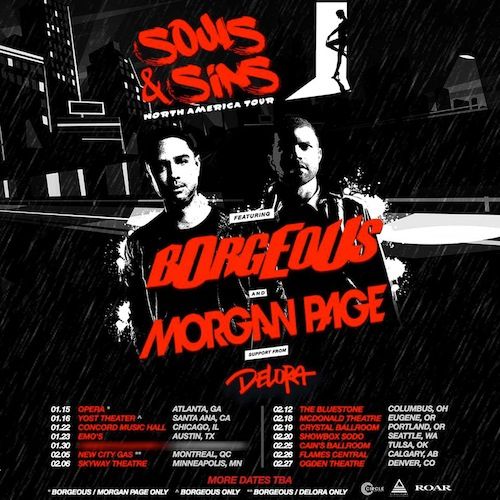 Morgan Page – Running Wild (Borgeous Remix)
Few producers are able to tastefully adapt their styles of music without blatantly straying from where they came from, and the timeless of Morgan Page's discography speaks to the fact that he is one of the lucky ones. His latest release, 'Running Wild', caught us by storm and we have had it on repeat ever since.
Just yesterday, we saw that Borgeous got his hands on the track for a remix and we were beyond excited. Both producers have that anthemic and energetic main room sound that stands out for its maturity and masterful executions. The Oddictions' And Britt Daley's vocals give Borgeous the freedom to go absolutely crazy with his music, which at the end creates a melodic monster that is explosive and touching. Not straying too far from the conventional dance music arrangement and formula, you can tell what's coming next but that's not to say you won't be blown away.
This remix comes out just in time for the two artists to go on tour together early next year, so check the tour dates and purchase your tickets here.
Morgan Page – Running Wild (Borgeous Remix)