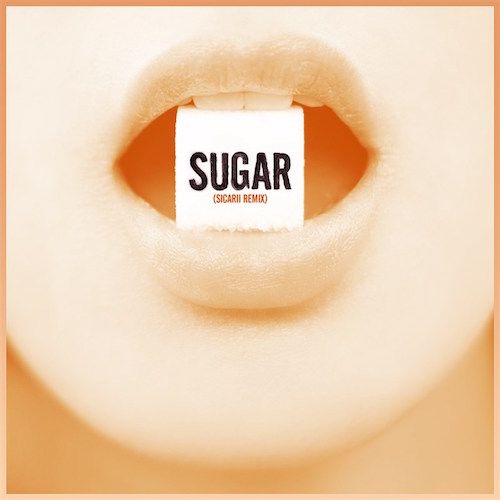 Maroon 5 – Sugar (Sicarii Remix)
Remixing a pop song that a dominated the radio is never an easy task, let alone remixing a band as legendary and iconic as Maroon 5, but Sicarii knocked this one out of the park. The emerging, LA-based musician has been steadily climbing the music industry ladder, making his debut performance at Billboard's Hot 100 Music Festival this past summer, and now, he's releasing a remix of Maroon 5's "Sugar," which was supported by the band themselves.
Layering Adam Levine's instantly-recognizable pop croons with a classic four-on-the-floor beat, Sicarii turns "Sugar" into a dance floor scorcher that is sure to ignite festivals around the world. He's just dropped his entire Billboard Hot 100 set on SoundCloud too, and you can peep that and the tracklist below the jump.
Tracklist:
R. Kelly – Ignition (Viceroy Remix)
Hook N Sling ft. Far East Movement – Break Yourself
Dansson & Marlon Hoffstadt – Shake That
Shiba San – Okay
The Game How We Do (Templeton Remix)
Missy Elliott – Lose Control (Action 52 Remix)
Dan Caster & Bjoern Stoerig – Go Down
Andre Crom, Kevin Knapp & Chi Thanh – While You Stand
Kolombo – My Own Business x Whatever U Like
Destructo – Dare You to Move x (Shiba San Remix)
Warren G – Regulate (Destructo & Wax Motif Remix)
Drake – 10 Bands (Boots N Pants Re-Stitch) x Know Yourself (Fawks Flip) x Back to Back (Fawks Flip)
SNBRN ft. Kaleena Zanders – California (Chris Lake & Matroda Remix)
Robyn – Dancing On My Own (Templeton Remix)
Shift K3Y – Not Into It
Rihanna – BBHMM (Wax Motif Remix)
Jack U – Where Are U Now (Kaskade Remix)
Puff Daddy & Faith Evans – I'll Be Missing You (TÂCHES Remix)
Maroon 5 – Sugar (Sicarii Remix)
Fetty Wap – Trap Queen (Naderi Remix)