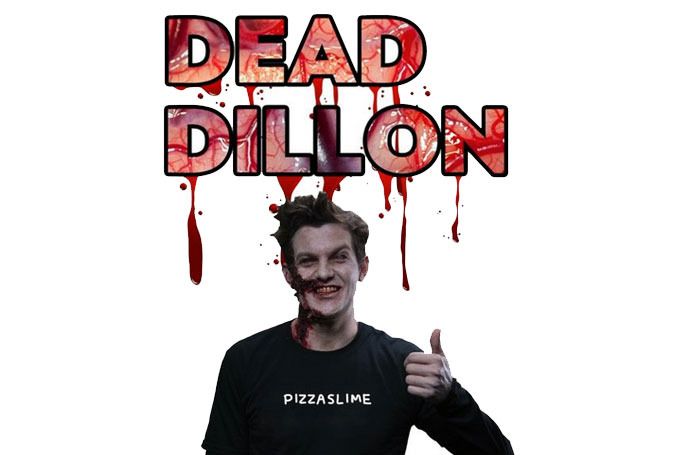 As we all know Dillon Francis is a man of many faces.  Whether he's taking to social media as Travis, yelling for Darlene to "GET HIM A FREAKIN' BEER" or transforming into the deep house-loving DJ Hanzel, he is putting smiles on his fans' faces.
Just in time for Halloween, Dillon introduces us to the latest version of himself, Dead Dillon.  Dillon Francis will get his first crack at the big screen in this year's horror-comedy Scouts Guide to the Zombie Apocalypse, which hits theatres on October 30th.  Dillon was kind enough to let us get a sneak peek of Dead Dillon by taking to social media earlier this week, convincing us that spending Halloween in the movies for the Ultimate Fan Experience will be worth it.
UPDATE:
Dead Dillon has now made his way into one of Dillon Francis' music videos! Check out the video for "All That" below.
Dead Dillon has problems making friends just like u….but hes dead #DeadDillon

Posted by Dillon Francis on Wednesday, October 21, 2015
FUCKIN ZOMBIE PUSSY! #DeadDillon #ScoutsVsZombies http://deaddillon.com

Posted by Dillon Francis on Tuesday, October 20, 2015
Dead Dillon is just like you he loves pillow talk…except he's dead. Amanda Cerny #DeadDillon #ScoutsVsZombies

Posted by Dillon Francis on Friday, October 23, 2015