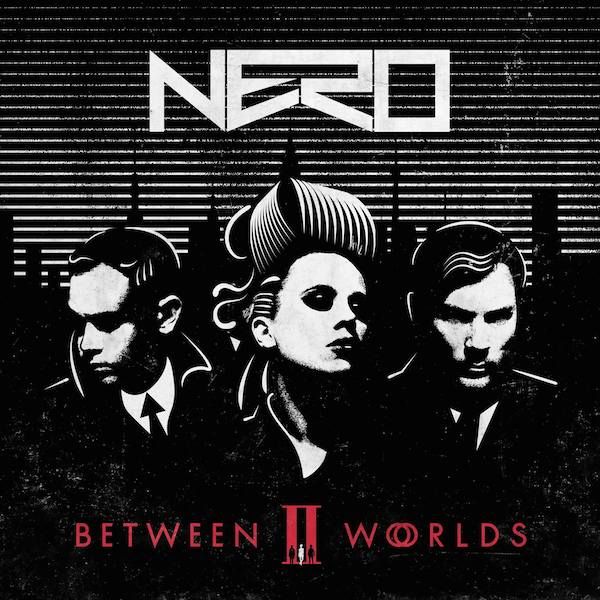 It's been quite a while since Nero dropped a studio album. Four years and one month to be exact (Welcome Reality). Since then the talented trio has been bestowed award upon award, including a Grammy for Best Recording, Non-Classical, for their iconic "Promises" remix with Skrillex; they're not content with resting on their laurels though, and they're back in a big way with Between II Worlds.
Excitement for this album sky rocketed when Porter Robinson dropped his remix of "The Thrill," that was fittingly the most…well thrilling thing to happen at the festival. Since then anticipation has built with more remixes of "The Thrill," "Two Minds," and the single "Dark Skies." Well the day has finally come for us to go on a journey with Nero between two worlds of unknown yet enticing beauty.
This album is unlike anything they've produced before, with sounds ranging all across the spectrum of dance music. If you're looking for more of the same Nero, look elsewhere, what they've give us here is an evolutionary step for both their career and the dance scene in general. You can sample a number of the tunes below, and check the whole thing out on iTunes.
Between II Worlds is a fluid journey that highlights the group's evolution into a live band – frontwomen Alana Watson features heavily on the record, giving it a continuation of theme that is generally absent in most dance music albums. What's delightful about this effort is that not only is it a strong offering as a whole, but it also contains true hits that casual fans can latch onto. Tracks like 'The Thrill' and 'Satisfy' are some of the biggest tracks in dance music this year, and serve perfectly as anchors for the rest of the production.
The album can be purchased here and you can listen to the whole album on Spotify as well.
Nero – Between II Worlds | iTunes