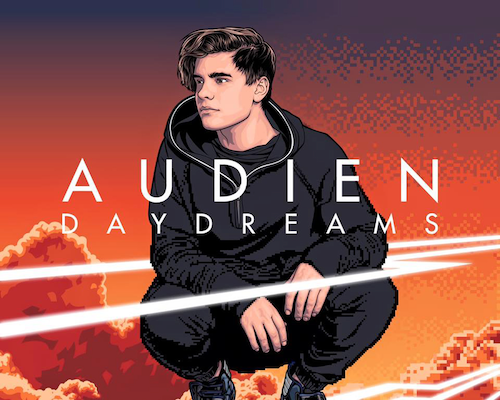 Audien – Daydreams EP
Many of Audien's fans are romantic about his past. Audien became quickly beloved for his old style of euphoric progressive trance, as seen in tracks like 'Wayfarer,' 'Iris' and 'Hindsight.' Personally, I am in this camp, as I was consistently blown away by his uniquely touching trance melodies. As much as his fans may love this style, Nate Rathbun is out to prove his musical versatility.
A couple months ago, Audien released 'Something Better,' a genre bender that includes vocals from the country trio Lady Antebellum. The song seamlessly skips across country, pop and progressive house in one jam packed track. Audien's next release was 'Rooms,' which harkens back to his trance days. The song features Audien's distinct style of a quietly uplifting melody exploding into crashing euphoric synths. This delighted his fans with the reminder that Audien has not forgotten about his roots.
These two songs were featured on Audien's new 'Daydreams' EP which dropped today. They are accompanied by two new releases, 'Monaco' and 'Pharaohs.' 'Monaco' is a fun and poppy progressive house track, much in the same vein as his old hit 'Leaving You.' 'Pharaohs' is a huge standout on the EP, as it blindsides the listener with a uniquely vibey trap drop. In one 4 track EP, Audien managed to showcase country, pop, progressive house, trance and even trap. You can purchase the EP here.
Audien- Daydreams EP | iTunes