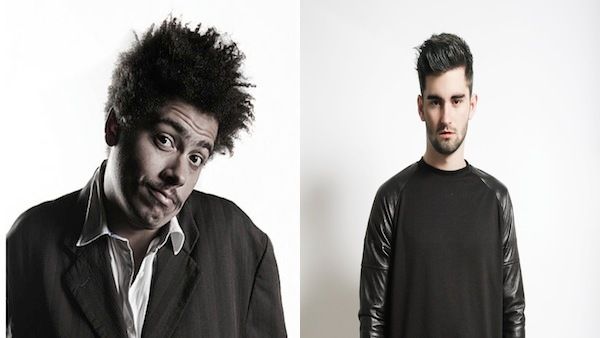 Nowadays, the dance music community isn't looking like much of a community, as artists are constantly fighting with one another. This week's hot feud is Seth Troxler vs. Dyro, which is essentially a personified version of the classic underground vs. mainstream debate. Basically, over a year ago, Troxler ventured to the Tomorrowland main stage and called the music he was hearing "sonic ear rape". Dyro was performing at the time and after a video of the incident reemerged, the Dutch producer, as well as other industry heavyweights such as Hardwell and Zedd, defended him and the music they believe in. For a more in-depth summary of the events, check out our previous article.
Didn't know I was cool enough to have @sethtroxler hate on my music. Next time I'll play you some vengeance loops. https://t.co/XcU3Wphv7D

— Dyro (@Dyro) August 11, 2015
Troxler, who is never one to keep quiet, responded to Dyro via Twitter and didn't hold back. Check out the series of tweets below and let us know what you think of this battle.
@Dyro I've tried to be quite on this but Its going too far. 1st I don't know who you are? Like a single clue so don't flatter yourself. — seth troxler (@sethtroxler) August 14, 2015
@Dyro 2nd in a core musical theory sense, or sound design EDM is fundamentally on the bottom. I use machines you use a computer. Fact.

— seth troxler (@sethtroxler) August 14, 2015
@Dyro 3rd and this is most important you brought all of this to light. You find the year old video took out a 30 sec clip to be victimised — seth troxler (@sethtroxler) August 14, 2015
@Dyro so please if you could stop the onslaught of your 12-23 year old uneducated fan Base to stop tweeting me it would be a pleasure. Thanx

— seth troxler (@sethtroxler) August 14, 2015
@Dyro lets face the facts EDM is bad music. And it's doubtful you would have job had your record company not paid for you to be on radio. 🙀 — seth troxler (@sethtroxler) August 14, 2015