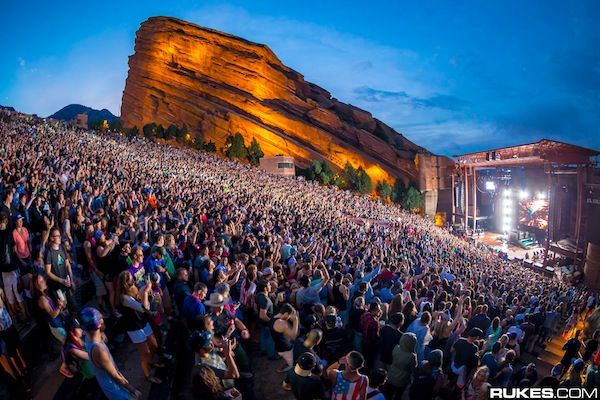 Since its development during the Great Depression, Red Rocks Park & Amphitheatre of Morrison, Colorado has played host to some of the most amazing concerts from some of the greatest acts in music including The Beatles, Jimi Hendrix, U2, Depeche Mode and so many more. For over a decade, electronic music has been a huge draw to the venue and just a few weeks ago for the Global Dance Festival, powerhouse artists like Kaskade, Tiësto & Above & Beyond had the privilege to perform at what is now known as a "National Historic Landmark". The US Secretary of the Interior and the National Park Service chose the venue due to its "outstanding architecture and landscape architecture".
Denver Mayor Michael B. Hancock described watching a concert at the historic venue:
"Anyone who's seen a concert under a star-filled Rocky Mountain night or hiked through the awe inspiring landscape to the CCC Camp can attest to the reverence you feel by just being there. Not only is Red Rocks the jewel of our Mountain Parks System and the premier amphitheatre in the country, it now holds a well-earned iconic status in the storied history of the United States." 
Skrillex brought his Mothership Tour to Red Rocks last year and you can watch the full set below.
Source:
EDMSauce