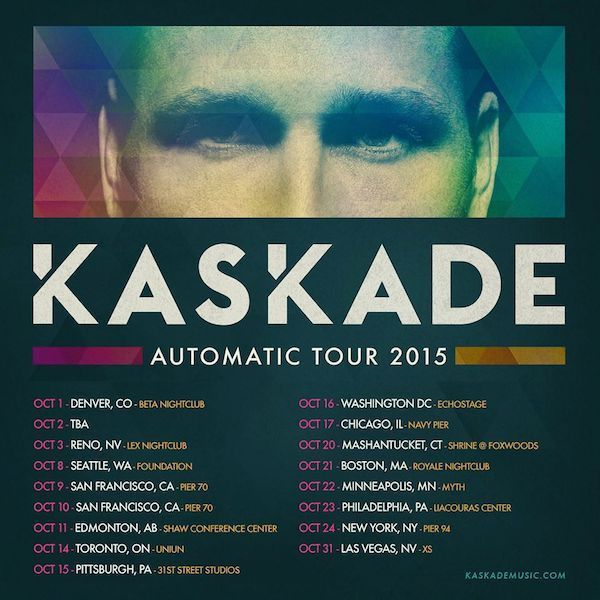 The announcement of Kaskade's Automatic album tour just a few weeks ago brought resounding joy to his legions of fans around the country. That is, everywhere besides Southern California, where no dates were announced at all, much to the dismay of one of dance music's largest U.S markets. Until today.
A link on Live Nation's website is now available for the previously 'TBA' date of October 2nd, and it's in Chula Vista, California. While not L.A or San Diego, it's something, right?
Either way, this should quell at least some of the complaints from Southern California fans, even if they have to drive to more or less Mexico. Long story short, radius clauses suck, kids, and if you don't want to drive to Chula Vista, you can go to Nocturnal this weekend and see Mr. Raddon there as well. Tickets for October 2 can be found here. Fans don't have to wait much longer for Automatic, either, as it comes out on September 25. It will be Kaskade's 9th studio album.
EDIT: The link has now been taken down. Looks like EDMSauce was able to screenshot the ticket link  via their article. Not sure what the deal is, however, we're pretty sure this show will happen, and should be announced officially sooner rather than later: