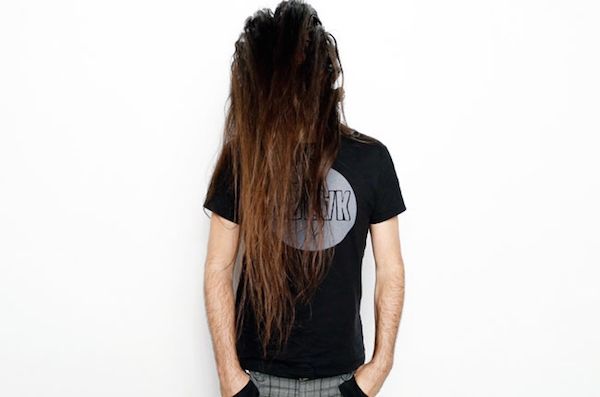 Global bass sensation and self proclaimed mainstream reject, Lorin Ashton, a.k.a. Bassnectar, is arguably one of the heaviest followed and most prominent headlining acts in electronic music today. Upon first exploring the rave scene in the early 1990s in its then extremely unpopular form, Ashton, along with electronic music, have since witnessed worldwide recognition and popularity that have both spread like wildfire as of recently. The metal and ambient inspired electronic artist who first surfaced from humble, underground beginnings recently sat down with Star Tribune to discuss his already known distaste for the term 'electronic music' by stating that the strict categorizations of its subgenres make everything broken up and narrowed, as he claimed that "the world is electronic" and that "all music is electronic these days, unless it's someone playing an acoustic guitar on a porch," and then proceeded to unjustly proclaim the 'dead' state of the dubstep genre.

Ashton asserted in the interview that, "Dubstep obviously is already a thing of the past. This new wave of shoegazer, hipster brand of dance music that's popular this year — which I think is boring as hell — will soon be a thing of the past. New terms and styles will emerge. But the broader brand of electronically enhanced dance music — which I just think of in my heart as just music — will always have an audience." Although he makes it a point to distinguish between the scene's current popular subgenres and electronic music as a whole, Ashton's statement clearly demonstrates his misunderstanding and misuse of the delicate term, 'dubstep.' It seems that his usage of the term 'dubstep' is in reference to the mainstream's categorization of and interest in dubstep acts at the peek of their popularity, like Datsik, Excision, Kill The Noise, Doctor P and Flux Pavilion, and, in this sense, yes, 'dubstep' is dead. But Ashton should have been more graceful in his proclamation as to have avoided insulting today's legion of actual dubstep fans, producers, and DJs. If you don't know what I mean, then let me spell out the distinction for you.
Dubstep, at its core, is very much alive and is grounded in much more than a mere musical trend. While you probably won't ever hear mainstream dubstep poster producers like Rusko, Doctor P, or Skream dropping any new 'dubstep' nowadays, and once faithfully grimy acts like Datsik and Zeds Dead have since turned towards the exploration of other sounds, UK Dub legends Mala and Coki's widely influential record label, DMZ, recently celebrated an exceptionally successful 10 year anniversary with a thunderous night of music, consisting of a lineup of dubstep's most historic heavy hitters, like Digital Mystikz (Mala and Coki), Loefah, Hatcha, Distance, Truth and Youngsta, just to name a few. Other thriving bass acts that fall into the ranks of this musical caliber are producers like 6blocc, Biome, Sleeper and DJ Madd. On the other end of the spectrum, artists like Megalodon, 12th Planet, jPhelpz and The Gentlemen's Club label (cultivated by Coffi, 50 Carrot and Soloman) are holding down and expanding the tear out/riddim spectrum of the 140 BPM world (some of the dubstep purists among us would hesitate to classify the latter list as 'dubstep,' but many of us do, nonetheless). What these acts all have in common, however, is that they are all experiencing current attention and success in their own right and away from the mainstream gaze, and more and more dubstep collectives have been popping up recently and are creating underground parties that continue to support dubstep artists and unite its fans.
What's interesting is that Bassnectar proclaimed that in the early 1990s, dance music "was very much an underground thing, which is what attracted" him "to it." He "saw it as a music for the rejects and the freaks. The music then was like a flag you could wave." THIS…THIS is the personification of dubstep. REAL DUBSTEP. And just because he and the mainstream electronic music scene have become disinterested in the genre as a passing, superficial trend doesn't mean that it's dead for the rest of the fans and artists that continue to understand, maintain and love it today on a very deep and personal level.
Since the interview's release and subsequent gigantic backlash from the dubstep community, Bassnectar proceeded to cover his ass by frantically and unconvincingly tweeting:
i said 'dubstep is dead' in a sarcastic way, taken out of context 🙂 that said who th fax got tiiiiime 4 this? https://t.co/sP13pDNg2u

— bassnectar (@bassnectar) August 17, 2015
debating about genres, & worrying about the latest style & catch-phrase & obsessing over all the rules of the latest craze: is dead. 🙂 RIP

— bassnectar (@bassnectar) August 17, 2015
however

— bassnectar (@bassnectar) August 17, 2015
dubstep is not dead. — bassnectar (@bassnectar) August 17, 2015
& frankly, lots of the new "hip" music which is "buzzing" is boring. There's nothing like a good dirty MUD WRESTLE in the bass music mud pit

— bassnectar (@bassnectar) August 17, 2015
Sorry, but unfortunately the damage is already done…
Source: Star Tribune