Toronto's fourth annual Veld Music Festival is poised to start August off right with an impressive and diverse lineup. The Veld Main Stage will feature huge names like Kaskade, Hardwell, Above & Beyond and Toronto native deadmau5, but don't overlook the Bacardi Untameable Stage. In the past, the stage has hosted the likes of Feed Me, Seven Lions, What So Not, John Digweed, GRiZ (pictured above) and many more, offering fans an alternative electronic music experience. Before you decide to camp out at the Main Stage in the desperate, perpetual search for the perfect spot in the crowd, consider these 6 artists as your reason for venturing over to the second stage.
Carter Deane:
Branchez
NYC-based producer
Branchez
is due to ignite the crowd with his stuttering editions of Rihanna's '
Stay
' and Alesso's '
Heroes
'. Branchez' repertoire also satisfies the trappy, less mainstream crowd that second stages often cater to; originals like '
That Ish
' and '
Back Room
' appease the weird side in all of us.
SNBRN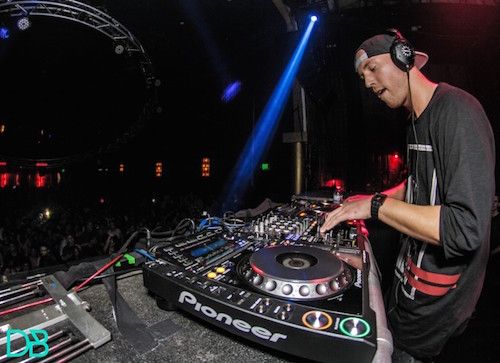 SNBRN
will grace the Bacardi Stage with his brand of sexy disco; Exhibit A, his remix of Marvin Gaye's 
Sexual Healing
, not to mention his addictive hits '
Raindrops
' and '
Carousel
.' We have no doubt that the "Sunset House" pioneer will simultaneously pay homage to some 
classics
and weave his tropical melodies into a satisfying set.
Pretty Lights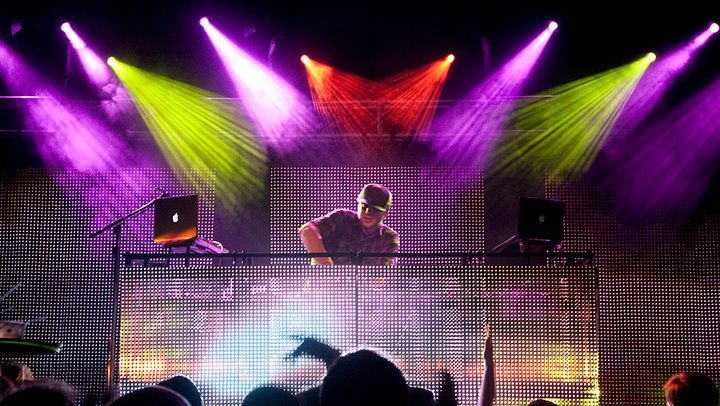 Pretty Lights
is set to bring more than a cult following to the tent. We've long benefitted from the producer's free tracks and strong work ethic; every week carries a new token of funky brilliance. Besides scores of originals, each testifying to his diverse range of samples, Pretty Lights also has an overwhelming library of Pretty Lights Music to amp up the crowd. For a sample of his collective's achievements, check out this especially good edition of his
weekly mix
.
Tyler Bolander:
Gorgon City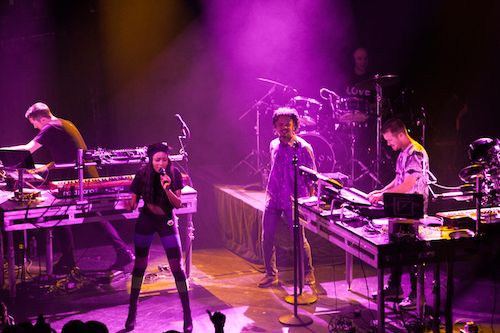 Gorgon City
will be bringing their special live setup to the Bacardi Stage on day two. At a festival that features so much DJ Mag Top 100 star power from the likes of Dyro, Carnage and DVBBS on the Main Stage, Gorgon City represents the other end of the dance music spectrum. Known for their 2014 single "Ready For Your Love", the duo from England most recently released their remix EP
Imagination
, with remixes from Weiss and Mak & Pasteman. Check out the original
here
 to see what you can expect from Gorgon City.
Rain Man
Whether you love him or hate him based on your opinion of his
saga
, it's hard not to be intrigued by a performance from him. Since the very public split of Krewella, former third member
Rain Man
has reinvented himself as a solo artist. Since debuting solo at
Miami Music Week
in March, Rain Man has released two songs of his own and played relatively few gigs, so it will be very interesting to see what he will bring to the tent early on day two.
Duke Dumont
Duke Dumont
has been bringing his combination of deep and tech house sounds into the mainstream environment since he broke out with his hits "
Need U 100%
" and "
I Got U
". Closing out day two at the Bacardi Stage, Dumont will be throwing down smooth melodies for the crowd that is looking to slow it down before day one headliners Kaskade and deadmau5 take the Veld Stage.
For more information regarding Veld Music Festival, head over to its website and if you feel like winning a pair of tickets, be sure to enter our contest!