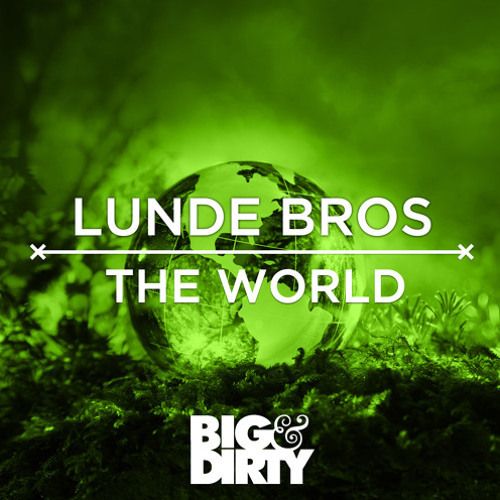 Lunde Bros – The World (Original Mix)
The Lunde Bros are known for making consistently releasing house heavy tracks and next level grooves. Their latest release is called 'The World', and it truly lives up to their standards.
Overall, this track possess a unique and incredible floor-filling groove with countless other elements that keep the groove progressing. Without to many musical elements throughout the track, all the Lunde Bros attention is focused on creating an impactful groove with the bass and percussions working seamlessly throughout. The off beat guitar stab acts as a hook-like elements that makes it easy to keep in time and to follow the more rhythmic parts. Through the second break is when this guitar shot really gets its chance to shine, as it weaves its way into the vocal shout from where the track gets its name.
Lunde Bros – The World (Original Mix) | Beatport | Big & Dirty Recordings