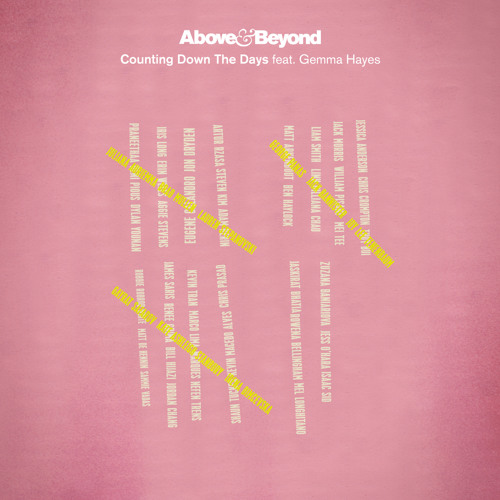 Above & Beyond feat. Gemma Hayes – Counting Down The Days
Above & Beyond never seems to disappoint. Whether that be on the dance floor wooing their audience or with the current song they've just released, they are firing on all cylinders these days.
Per the usual, their music videos are a spectacle to observe; always taking the message of the track and portraying it so exuberantly through a series of stories with the video for
"Counting Down The Days"
being no exception.
With the all so familiar expectation vs. reality scenario, we are introduced to a love story and taken through the motions of a breakup only to wind up at the start of another budding relationship with the lyrical genius that only Above & Beyond could have engineered.

Premiered on the same day through their weekly radio show Group Therapy, the club mix of "Counting Down The Days" leaves nothing on the table; drawing from the emotional lyrics and taking the vibe up a notch in order to compensate for the high energy set this track was tweaked to perform in.