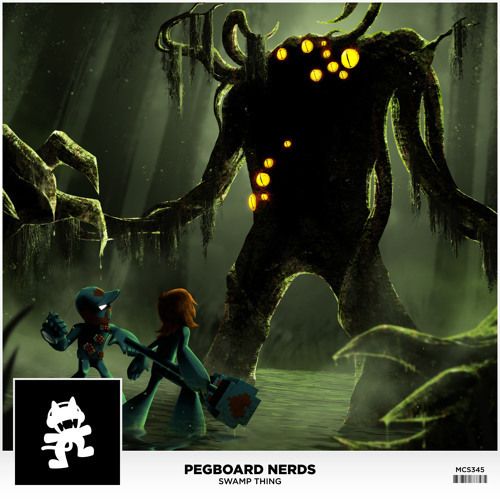 Pegboard Nerds – Swamp Thing
Pegboard Nerds, the well known duo from "Scandiravia," never cease to amaze with each successive release. A pioneering act to truly be considered among the creative and innovative of acts like Skrillex, they release only a handful of incredibly well produced tracks with the exalted Monstercat every year, but they still manage to maintain their dominance in the scene due to the potency of their tracks. Catch them at the Foundation Nightclub in Seattle, WA alongside Aerochord next Wednesday the 24th as they are sure to bring the house down like they always do.
With a chilling atmospheric effect the track begins as the main guitar rift theme of the track is immediately introduced. One of the very few electronically produced tracks featuring a banjo as the main element, the Pegboard Nerds know how to turn something you might not consider to be an energetic instrument into pure gold. This track has everything it takes to keep the energy up with the vocals 'pump it up' building to the powerful offbeat-style bass line. They manage to mash up the beat as well to create an active feeling of progression as the lead guitar continues to push on. A must have, be sure to grab this one on Beatport or Bandcamp.