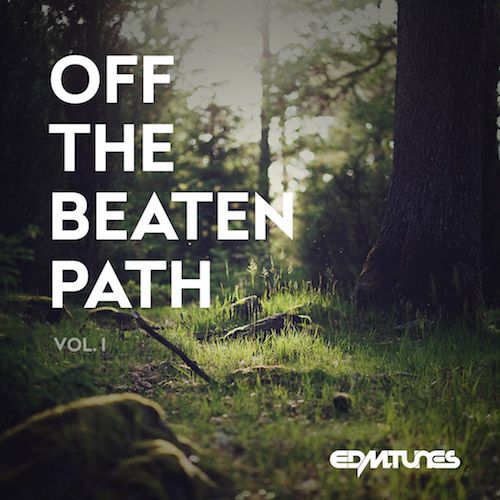 In the context of musical discovery, the internet is a beautiful thing. To say the plethora of audio hosting sites, download portals, support systems, social networks, and creative incubators that are available is vast, is a drastic understatement. SoundCloud alone reportedly pulls over 200 million unique views a month, has over 40 million users, and has launched countless careers for aspiring musicians, worldwide.
Consequently, it's the primary tool within the music-blogosphere, and we spend a lot of time there. We're talking hours of the day dedicated to the site, as well as with other relative newcomers to the audio-hosting world (ex: YouTube) – it's more play than it is work, so no complaints really. Quite often we tend to go off the deep end and get lost in a sea of unheard talent, spanning and defying standing genres, as well as innovating sounds we've never heard before. We think it's time we bring those talents to light. EDMTunes proudly presents: Off the Beaten Path, Vol. 1.
This series strives to bring up-and-coming talent to the forefront of your library by showing you some music they didn't know you were searching for. Off the Beaten Path volumes will be compilations of 5 elite artists curated through staff personal searches, with no restraint on genres – be ready for anything and everything from progressive house producers to hip hop beat makers. So without further ado, meet the class of OBP Vol 1.: Austin Johnson, POOLCVB, Madnap, Emune, and Jake Broadway.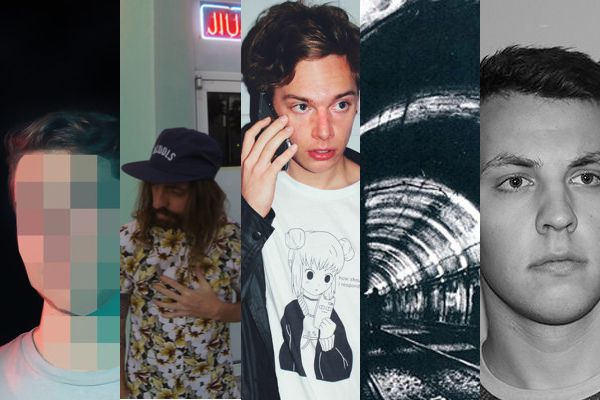 Austin Johnson is the kind of producer we can't help but smile upon discovery. This is a young artist who's undoubtedly sincere in his productions. You get the sense he produces for the sake of creation, and has an appreciation for the art. Though his Soundcloud bio states he "makes music your cat can fall asleep to," we reckon he makes some of the finest ambient and atmospheric music we've heard in a long while, and he's relatively new to the scene.
"Only recently did I start using music as an outlet for emotional expression, so I'm glad that people are starting to listen! Especially when the music I put out is so very dear and personal to me." 
Austin reminds us that 'high-energy' doesn't always mean better (*cough* Tommie Sunshine *cough*). Despite the loud soundscape of base in Brooklyn, he manages to create matured calm music that's fit for orchestral performance. He's the type of talent we would love somebody like Anjunadeep to pick up; given the right direction Austin could produce works in similar air to Dusky's Stick By This, or Galimatias' Luna Soul EP.
Twitter || Tumblr || Soundcloud

---
Shifting from a world of dreamy ambience onto the dance floor, is POOLCLVB. It's only fitting we feature this act, as we're about to be in the full swing of summer and these tunes are begging for some sunshine air play. The sky is the limit for this artist. The vast majority of house tracks utilize simple structures and formulaic arrangements, from veteran producers or greenhorn bedroom artists alike; POOLCLVB tracks manage to maintain an impressive level of layered complexity that keeps you on your toes.
"To me its just house music, none of this genre labelling mumbo jumbo. What inspires me?… Sunshine, slurpies and rainbows "
There's already a distinguishable signature sound, but at no point do tracks feel repetitive or overtly similar. This is a fine line that artists struggle with and POOLCLVB makes it look easy. Be on the lookout for this artist, it's only a matter of time before these high quality productions get picked up by a Spinnin' Deep or Toolroom Records.
Facebook || Twitter || Soundcloud

---
We came across Madnap shortly after the release of his remix of Zedd's, 'I Want You to Know'. That track alone showcased his unique ability to craft immersive soundscapes highlighted by explosive future bass. This talent holds true throughout the release of his Dreamscape EP (a must grab), and has landed him a spot with the Paper Crane Collective and Shifty Rhythms. He's a ernest and well spoken individual as well, we really like the attitude he's going with as his career develops:
"My goals are really very simple. Ultimately what matters to me the most is that I am able to continue to keep making music that I like, and that other people enjoy listening to. Nothing makes me happier than when I hear from someone who takes the time to listen to what I create and likes it. So my current goal is to grow and improve so that as many people can hear my music as possible!"
We were ecstatic to hear he's also looking to release his first full length album within the next year, a milestone that we eagerly await him to reach. Similar to Austin, Madnaps' sincerity shines through his tracks and results in material an impeccable human character; expect him to go places, folks.
Facebook || Twitter || Soundcloud

---
Emune operates in an entirely different realm from this pack. We seldom get to cover beat-makers on EDMTunes, and with guys like him out there, we really should look for more. A staff writer brought him to attention back in January, and we've been in love ever since. Works, such as 'Moonchild', the gorgeous final track of his 3-track Unseen EP, vocals, production and effects intertwine in a silky fashion.
"My music is for god, whatever it is, it's real."
As a seasoned and mysterious producer with his own mellifluous beats, Emune also curates quality works from other artists with under his label, Always Proper. So if you're hungry for sounds from a totally different universe of music, that's a great place to start. Be it with his own music or with artists he supports, Emune pays his respects to hip-hop classics by juxtaposing their timeless verses into his own style, creating a universe for us to explore at the behest of a single click. Indulge in it, you might find something of note.

"Just trying to make the belly grow bigger than the wallet."
Facebook || Twitter || Soundcloud

---
Finally, Jake Brodoway. Brodoway is a 20 year old college student who's classically trained on the piano and doubles as a tremendously talented progressive house producer. Over four remixes, he has demonstrated technical talent and compositional understanding beyond his years. Jake has shown us his ambition by tackling huge songs. Most excitingly, as his technical abilities improve with experience, other creative directions will become more available to him. He has showcased his talent on various remixes, releasing euphoric versions of tracks such as Galantis' 'Runaway,' Oh, Be Clever's 'Paint Me Gold' and Tritonal & Paris Blohm's 'Colors,' while his remix of Oh Wonder's 'All We Do' put itself above the heap of other versions in both quality and direction.
"I get most of my inspiration from atmospheric music, movie soundtracks, and even my surroundings. My goals are nothing more than to continue to make the music I love, whether success comes or not. I try to make music that people can enjoy without forfeiting my dedication to strong melodies, and meaningful vocals. "
His ability to also produce festival-ready anthemic originals like 'Higher' and 'Hours' makes it clear that Brodoway has the talent to stay in the industry for a long time to come. Who knows, maybe he can link up with Austin Johnson for some ambient inspiration and both artists can take each other places. Only time will tell.
Facebook || Twitter || Soundcloud