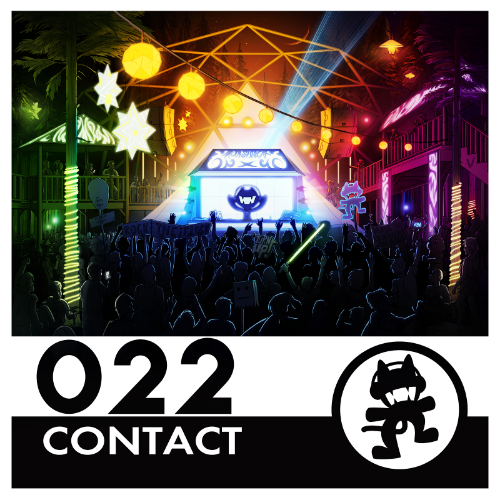 Recently named one of the industry's best indie labels, Monstercat has made its name for hand selecting producers with a knack for something new. Always releasing tracks from across the spectrum of styles, they have found their niche in individuality instead of a specific genre. And a couple of times a year, they release an album which sets to showcase what they have been up to and to present all the new talent they have curated.
Already on their 22nd addition of this showcase, Monstercat 022 – Contact is jam packed with ground breaking tracks. With just over thirty tracks that made the cut for the album, it can be a lot to sift through. So we at EDMTunes have picked out our favorite tracks from the album for you to quickly get a glimpse into what the Monstercat machine is all about.
1) Noisestorm – Barracuda:
Noisestrom is a Monstercat veteran with a couple releases out on the label. His track 'Barracuda' made the cut on the album for its high intensity drum patterns that tip-toe the line between Drum&Bass and Breaks. High pitched synths scream across pounding 808 inspired kick and snare patterns, and it even comes complete with an anthemic chord progression to mark the track's second break.

2) Trivecta – Evaporate (feat. Aloma Steele):
This melodic track sits comfortably and lackadaisically between tropical house and progressive trance. Its laid-back percussion and soothing melodies bob and weave against each other to create a harmonious tandem of synths. Aloma Steele's touching vocals drift over the top of these tracks to complete a perfectly painted picture of sound. Compared to many of the other tracks on the album, this is on th fear end of the chill spectrum and we are all for it.
3) Direct – Memory (feat. Holly Drummond):
Direct delivers an ambient track that defies genres. Some parts of me wants to call it liquid, other parts just simply electronica to even straight up indie music. Touching vocals delivered by Holly Drummond are the focal point of the track, but that's not to say you won't be captivated by the warping bass line that works its way in against the chord changes.
4) Savoy & Sound Remedy – Leaving You (feat. Jojee):
Both of these producers are no strangers to the label either. Together in collaboration, they released a tune that borderlines between progressive house and trap. The anthemic chord progressions compliments the swing of the percussions, as it all comes together in a wave of blasting energy.
5) Tristam x Karma Fields – Build The Cities (Empire Of Sound) [feat. Kerli]:
It would be impossible to give this entire album a listen without falling in love with one of Monstercat's favorite tunes. This track is the perfect culmination of production prowess and vaulting creativity. Having heard this track on its original debut, I am dazzled once again upon hearing it on this feature album. As meaningful as it is anthemic, as minimal as it is complex, Tristam and Karma Fields couldn't have asked for anything more when the muse touched them with this inspiration.
So that completes our breakdown of Monstercat's latest release. Check out the album in its entirety on their SoundCloud account, and head over to iTunes to purchase your copy.