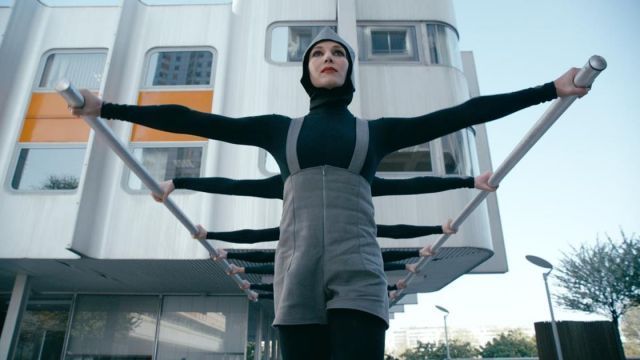 The Chemical Brothers- Go (Feat. Q-Tip)
Having waited 5 years since their last studio album, The Chemical Brothers are back after an extended dormancy. Their last album, Further, was released to critical acclaim and was even nominated for Best Electronic/Dance Album at the 2011 Grammy Awards. They recently announced that their new album, Born in the Echoes, will be released on July 17th via Astralwerks. The album will consist of 11 tracks and will feature collaborators such as Beck and St. Vincent. The British duo just dropped the first single off the album, titled "Go" ("Sometimes I Feel So Deserted" is not an official single). This completes a week of terrific announcements for The Chemical Brothers' fans, who can also now look forward to seeing the duo headline Electric Zoo in September.

The Chemical Brothers dropped the tune via a music video directed by
Michael Gondry
. Gondry is most famous for directing Eternal Sunshine of the Spotless Mind as well as other music videos for the guys. "Go" features the smooth and rapid lyrics of
Q-Tip
, an American rapper who was a founding member of A Tribe Called Quest. His vocals are complemented perfectly by The Chemical Brothers' production, who masterfully create this groovy track complete with robotic arpeggios and futuristic synths. You can check out the interesting accompanying video below as we eagerly await the album's July 17th release date.