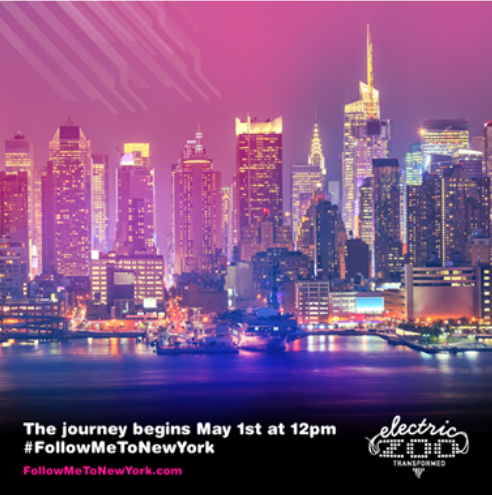 Ordinarily when festivals release artist announcements, they are strategically announced a handful of artists at a time or in rare occasions, they are announced in their entirety at once. Electric Zoo Transformed decided to change the game this year and stick to their new transformed motto and release their lineup in a refreshing and unique way by launching their Follow Me To New York campaign. Over the next two weeks, Follow Me to New York will announce two to three artists per week by means of their new campaign until festival organizers announce the complete lineup come mid-May. The first wave of artists were announced today and Alesso, Above & Beyond and The Chemical Brothers will all return to Randall's Island this Labor Day Weekend.
By means of clever planning or plain sheer luck, the three artists that have been announced all have plans to release new albums sometime this year. Above & Beyond released We Are All We Need this past January and will make their first appearance back in NYC since their sold-out ABGT 100 show in Madison Square Garden. Alesso will be releasing his debut album Forever just after Memorial Day Weekend which features hits 'Heroes' featuring Tove Lo and 'Cool' with the vocals of Roy English. The Chemical Brothers will release Born In The Echoes later this year, the first album the British duo have released since 2011.
Stay tuned during the next few weeks to see who else you will be follwing to New York this Labor Day Weekend and grab your tickets for the newly transformed Electric Zoo here to experience the transformation for yourself!