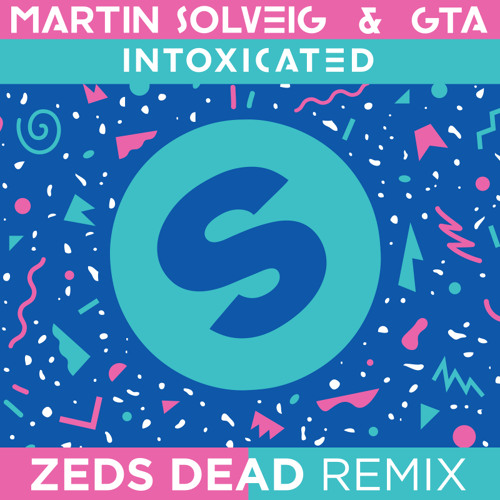 Martin Solveig & GTA – Intoxicated (Zeds Dead Remix)
Three months ago, a collaboration surfaced between Martin Solveig and GTA; an unlikely match made in heaven that produced the track 'Intoxicated' – a bubbly house cut with an addictive vocal, that, with how it's pitched, catches really quickly on repeat in the mind. It also secretly wants to hit harder with the powerful stabs pieces thrown in.
Zeds Dead gave this track it's wish by hammering it down with a healthy dose of bass in the breakdown while still keeping true to the melodic environment the original accompaniment created. While the Canadian duo originally started out producing soul crushing bass melodies, lately, they've been experimenting outside their usually range of sound to venture into the deep/future house genres amongst others and their interpretation clearly has components of their past and future.
Catch Zeds Dead at their numerous festival appearances including a co-headlining set with Dillon Francis at Red Rocks, Something Wonderful in Dallas coming up this weekend (18th) and Counterpoint Music Festival in Georgia from May 22-24 amongst other dates over the spring and summer.