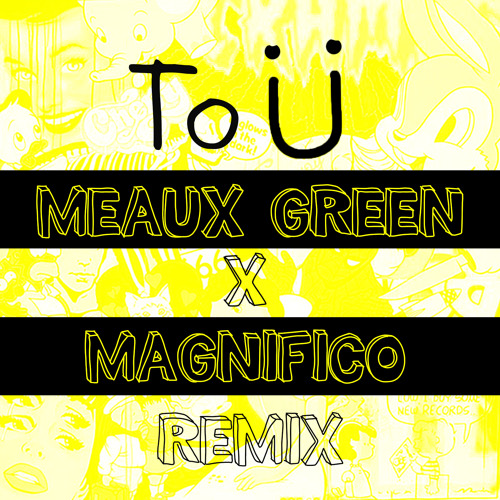 Jack Ü – To Ü (Meaux Green X Magnifico Remix)
Miami based DJ/Producer, Meaux Green, collaborated with Swiss DJ/Producer Magnifico to create some trap madness on a new remix. They decided to drop some knowledge of what real trap music is all about with a remix on the epic 'To Ü' by the legendary duo of Jack Ü. The duo did not touch the intro or messed with the vocals of the amazing AlunaGeorge but when the drop came, that's where the duo's flavor came into fruition. This drop hits hard, with an amazing use of snares that are complemented well with an incredible bassline. The duo knew they did not have to change much to the song to show their take of the track as all they needed was to showcase what they can create just on the drop and this remix is set to be played all over the festival and club scenes this summer.
If you want to hear more of Meaux Green's work, you can find it here & and if you would like to hear some of Magnifico's gems, you can catch it here!
Have a listen of the new remix below!